In the last few weeks, customers in mainland China who had purchased a Tencent Nintendo Switch complained about the lack of official releases, online services, and other things the company promised last year.
After weeks of silence, Tencent has finally issued an apology on the official Tencent Nintendo Switch Weibo account.
The company acknowledged they fell short because of the coronavirus outbreak and "forces Majeure".
To apologize, they are extending the warranty of all Tencent Nintendo Switch systems purchased by March 31, 2020, by 6 months.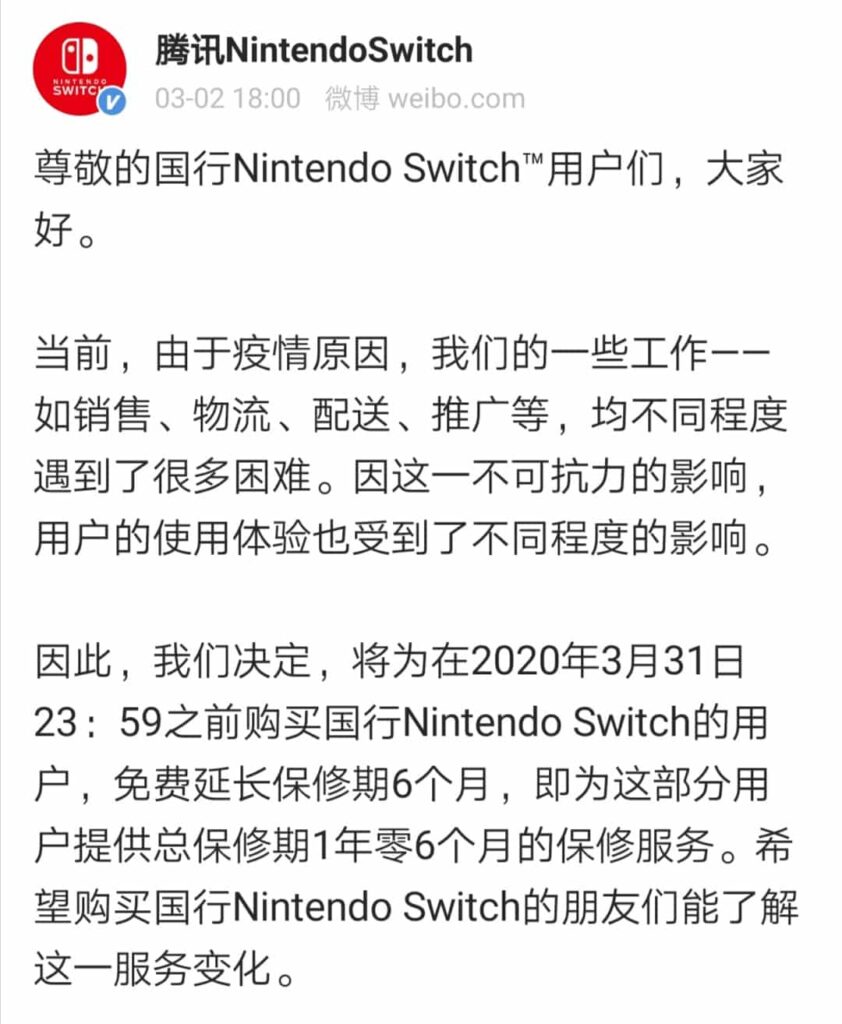 Tencent also added the following (translated by Chinese Nintendo):
"The distribution of Nintendo Switch in China has and will continue to abide by local laws and regulations.

We strive to improve our user experience, and has been constantly listening to feedback and discussions on our products in various platforms and communities."
Here's how one Chinese user reacted, which was liked by many other fans:
Most liked comment:
"It's so tiring to be a Tencent Nintendo Switch owner: My friends question me; my family doesn't understand me; the society doesn't accept me; and everyone around me glares at me with a weird look. I can't take it anymore!" pic.twitter.com/ERX31KG4Id

— Chinese Nintendo (@chinesenintendo) March 3, 2020
What do you think?
Comment below!
Source: NintendoSoup, Link 1