Following the Nintendo Switch sales update and more, we now bring you the updated Nintendo Switch release schedule that Nintendo has provided as part of its financial results.
It is as follows, updated to August 2021:
Nintendo games: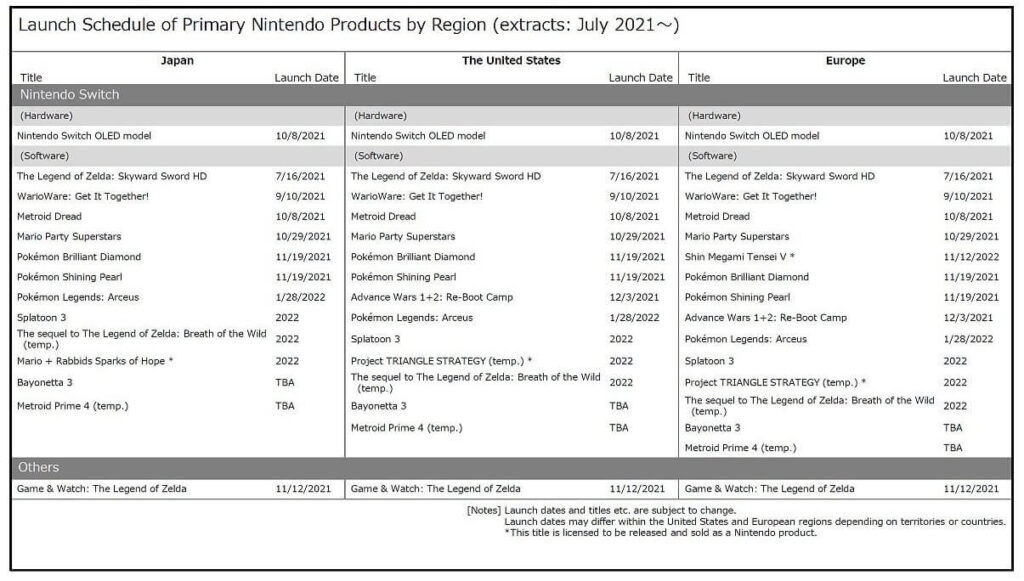 Games from other companies: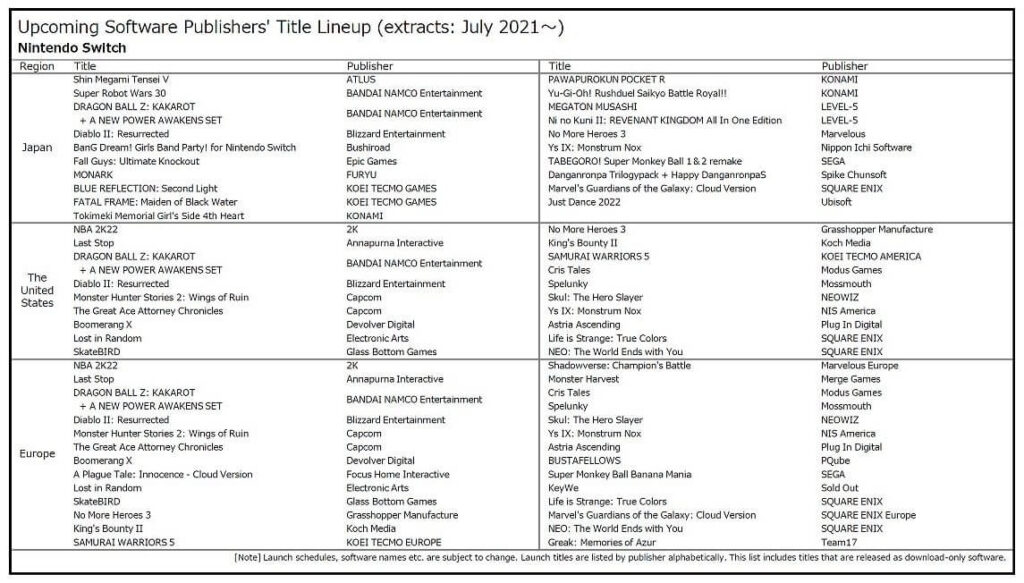 As you can see, no major changes have been reported in any release window. However, we will keep an eye out for further developments.