It seems that Quake has recently been listed for Nintendo Switch. This has sparked speculation that the game may be coming to the hybrid console.
As you know, this title has not been officially confirmed for Nintendo Switch. However, the ESRB, the video game rating system for the United States has listed it for this console and other platforms.
You can check it out here: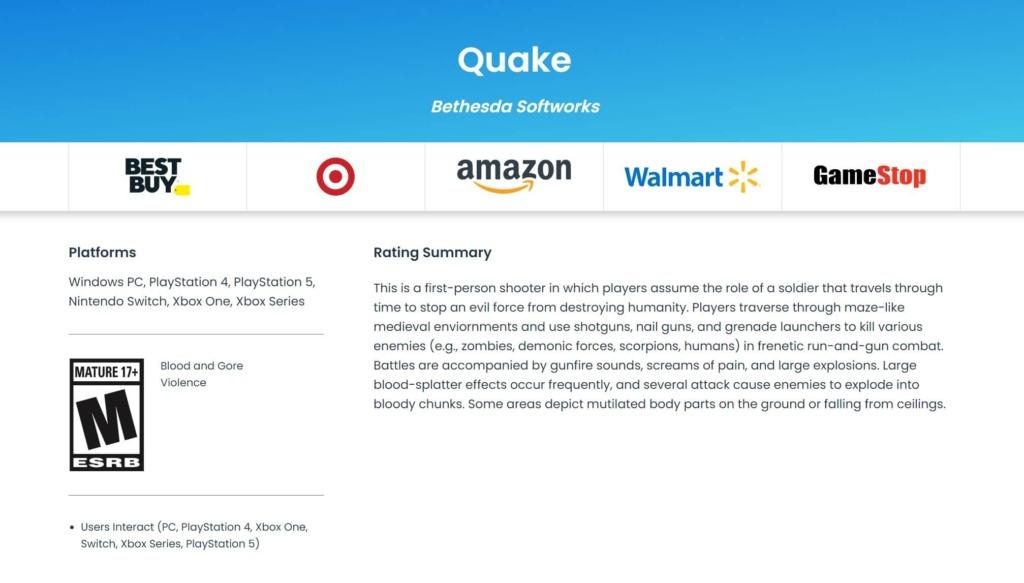 We'll be watching to see if its release on Nintendo's console is finally confirmed, which may happen today at QuakeCon 2021. In the meantime, here's the premise and trailer:
Rampage through 32 single-player levels and 6 deathmatch levels full of terror, sounds and submersive lighting. Arm yourself against the cannibalistic Ogre, the evil Vore and the indestructible Shambler using lethal spikes, ferocious lightning bolts and abominable rocket launchers and grenade launchers.