We have a new and interesting video of one of the most anticipated games of the moment for Nintendo Switch users, which has recently been published on YouTube by the company responsible for the title. It's Asterix & Obelix: Slap Them All!
In the short, we can see some unreleased scenes of this promising title that confirm it for November 25 on Nintendo Switch.
We leave it below, along with the details and the link to check its availability:
Get ready to prove your bravery! Asterix & Obelix: Slap Them All! It is set in the year 50 BC. Gaul is totally occupied by the Romans, and only a small village of indomitable Gauls is still holding out against the invaders. Play as Asterix and Obelix and set sail to the most iconic locations in the comics as you battle Roman legionnaires, pirates, brigands and even the dreaded Normans.

Nutz Studio is in charge of developing it and making this adventure as respectful as possible to the original material. The developers opted for an art direction very close to the comic book where the characters, the scenery and also the animations have been hand-drawn. A true homage to the 2D animated classics and a style that is sure to appeal to fans and retro gamers alike.

Unlike the magic potion, the recipe for this game is quite simple and holds no secrets – think of the core mechanics that define the beat'em up genre and spice it up with some local co-op! By Jove, by Tutatis, these Gauls are crazy!

Asterix & Obelix: Slap them All! is coming this autumn to Nintendo Switch, PlayStation 4, Xbox One and PC. Check out their editions below.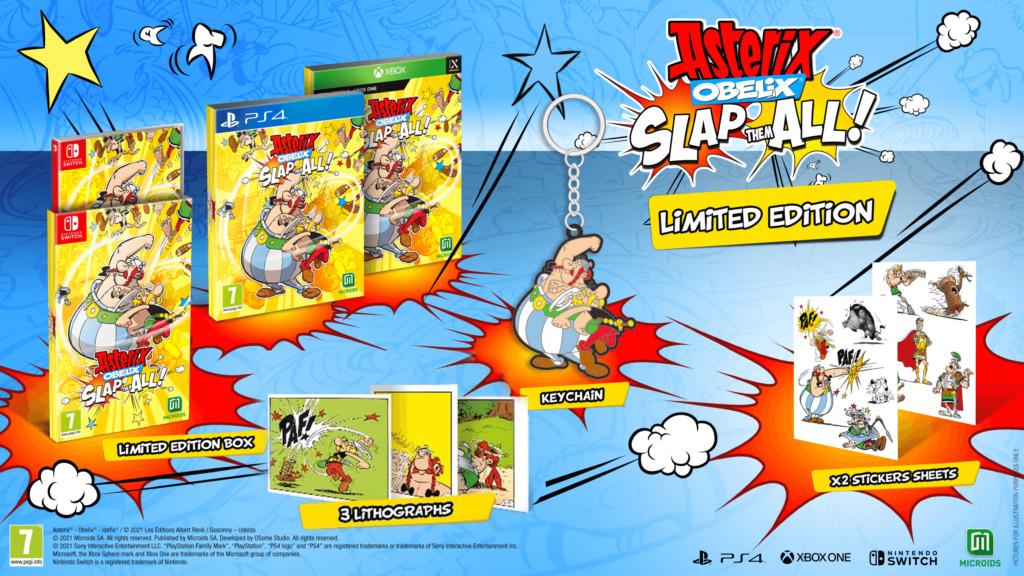 – LIMITED EDITION

o Asterix & Obelix: Slap them All! with limited edition box
o One key ring
o Two sticker sheets
o Three lithographs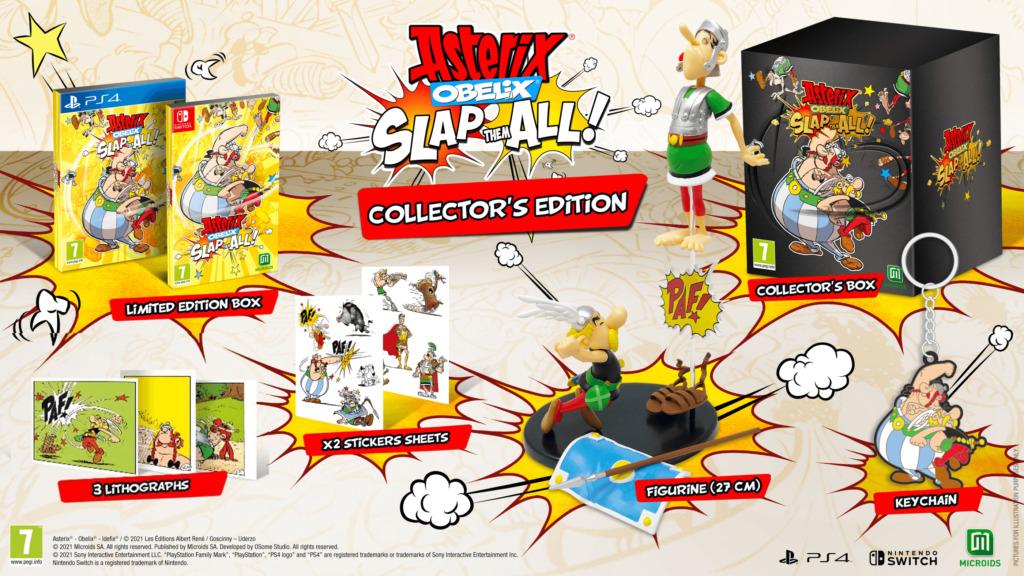 – COLLECTOR'S EDITION

o Asterix & Obelix: Slap them All! with Limited Edition Box
o Figure (27 cm)
o A key ring
o Two sticker sheets
o Three lithographs