A document has recently come to light that includes discarded plans for the opening ceremony of the Tokyo 2020 Olympic Games. While this event featured video games from companies such as Square Enix, Bandai Namco, Capcom, Sega and Konami, it seems that this presence could have been much larger and also more Nintendera.
The document confirms that Nintendo was going to have a much greater role in the ceremony, as it was planned that tunes from Super Mario, The Legend of Zelda, Kirby and Pokémon would be played. These are in particular:
'Main Theme' from The Legend of Zelda.
Super Mario Suite
Kirby Super Star Medley
Pokémon 'Opening'.
It is also mentioned explicitly and with images that Shigeru Miyamoto, creator of Super Mario, would appear in person at the event, along with the plumber himself and a moment starring Lady Gaga and Naomi Watanabe similar to the presentation in Rio with Shinzo Abe.
Here is the concept: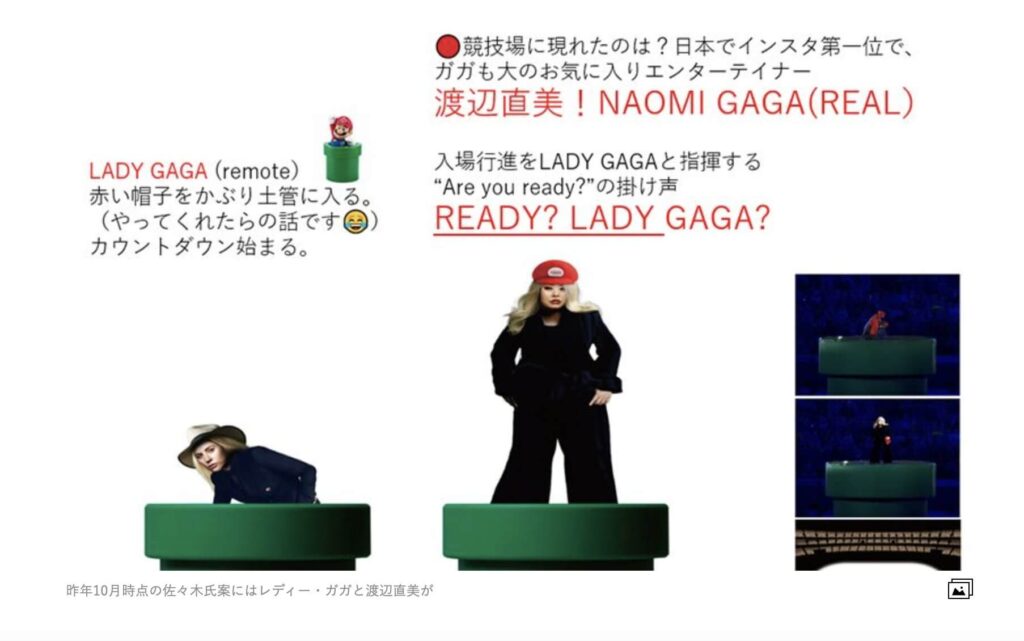 We do not know at this stage what caused the change of plans, which seemed to happen at the last minute and more specifically in the last month before the opening (the plans included Nintendo on 16 June 2021). Controversy and commentary involving the organisers, protests by many Japanese people about the Olympics and the coronavirus pandemic itself have all been cited as possible causes. Nintendo has been asked about this but declined to comment.