No one can deny the popularity of Among Us. On Nintendo Switch itself, it's been at the top of the eShop's most downloaded games of the week for weeks now. However, today's news is on another level.
Apparently, someone has paid $99,997.00 for a McDonald's chicken nugget in the shape of the game's main characters. The product appeared a few days ago on eBay until it ended up selling 184 bids later for almost $100,000.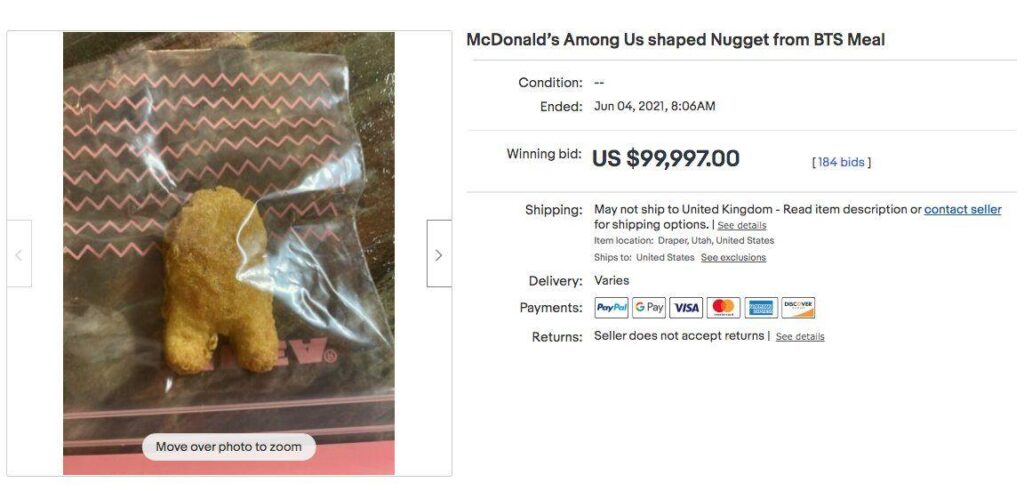 Due to the popularity of the listing, the seller added in his description details such as: 'The item will be frozen and then air-sealed to ensure freshness with a secure shipping method'. In addition, the seller appears to have decided to include Szechuan sauce in the order.
The story has gone so viral that even the game's and Xbox's official Twitter accounts have weighed in:
For that price it must come with Szechuan Sauce.

— Xbox (@Xbox) June 1, 2021