The Legend of Zelda: Skyward Sword HD is coming soon, which is just the remastering of the game that came out for the Nintendo Wii in 2011. The only difference is that this new version will feature some improvements to the controls and will also feature several new products, such as the Zelda and Pelicaro amiibo, which will help with flying.
However, this has generated some controversy from players, who feel that it is a bit excessive to pay $24.99 for the amiibo to be able to fly without the need to use the save point statues, so there have been calls that these types of features should not be locked.
This has prompted fans of the game to take to social media, asking Nintendo to reconsider their decision. While some past figures, such as the Samus Aran and Metroid amiibo, added similar features, Skyward Sword HD's fast travel could come with different functions, whether it be new weapons or abilities.
Players have submitted a number of suggestions based on what features other amiibo have, as well as what they feel would be most useful for the remaster of The Legend of Zelda: Skyward Sword HD.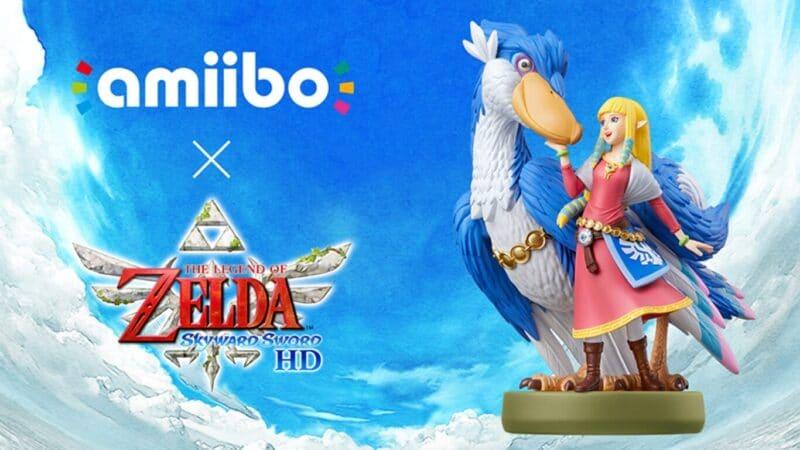 They felt that the Zelda and Pelicaro amiibo could give players a new area to explore when tapped instead of just including fast travel. To keep the original story as is, this new area would not be plot-related, but could offer users a new destination to test their skills.
Likewise, they mentioned that something new they could have added through amiibo are exclusive weapons to use within the main story, as was done in Breath of the Wild. They even emphasised that Link has three different bows he can use in Skyward Sword, each with greater power and range. The bow is Link's default long-range weapon, which can be upgraded later in the story. So perhaps an amiibo could have provided a different upgrade related to this aspect.
With these approaches, players feel that it would have been worth paying $24.99 for the amiibo, as they would have something extra that would benefit the game in some way. However, we have also seen that the figure has sold out in numerous shops, so many have had more than enough with what has been confirmed so far and the extraordinary beauty of the figure.