Last May we informed you that Spanish developer MercurySteam was working on a "completely new" game for consoles and PC. This is certainly interesting considering the company is responsible for Metroid: Samus Returns for 3DS in 2017 and for helping Konami with the Castlevania: Lords of Shadow series with Mirror of Fate and more for 3DS in 2013. The information came from a Digital Bros. financial results press release, which also mentions its 505 Games subsidiary as a publisher.
Well, there's good news for fans of the series, as this afternoon's Nintendo Direct announced Metroid Dread as the fifth instalment in the series for October 8. It's a 2D side-scrolling action game (something that has been rumoured in the past).
Here's the announcement:
Metroid Dread: The first 2D Metroid game in 19 years tells a new story and is coming later this year to Nintendo Switch. Metroid Dread is the direct sequel to Metroid Fusion, released in 2002, and concludes the five-part saga centred on the strange bond between bounty hunter Samus and the Metroids that began with the original NES Metroid game. In this instalment, Samus heads to a mysterious and remote planet alone, where she becomes the prey of a new mechanical threat: the E.M.M.I. robots. By gaining abilities, players will be able to return to areas they have already explored to discover new areas and hidden upgrades, in classic Metroid style. They must also explore the vast map, dodge the E.M.M.I. robots and subdue the terrifying threat that has taken over the planet. Metroid Dread will be released for Nintendo Switch on October 8 and is available for pre-order now on Nintendo eShop. A special edition of Metroid Dread will also be available on launch day, including the game, a SteelBook, a 190-page art book of the 2D Metroid franchise and five cards featuring the cover art of all the games in the five-part Metroid franchise. Finally, an amiibo figure of Samus in her Metroid Dread costume and an amiibo figure of E.M.M.I. will be available for sale as a set, also available on the day of the game's release.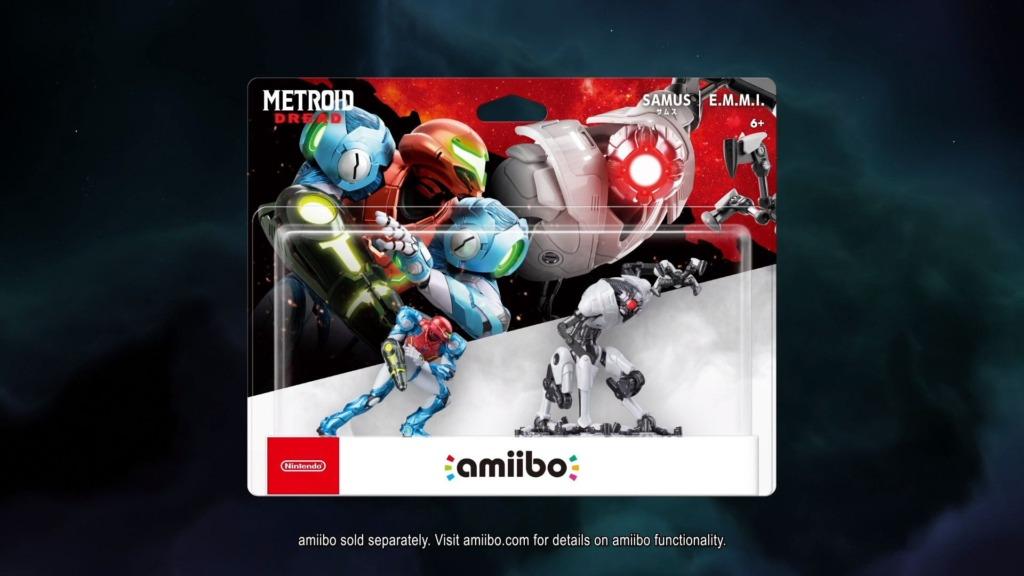 And this collector's edition: