Animal Crossing is a saga that enjoys enormous popularity in the world of video games, being its latest release, New Horizons, an ideal game to disconnect and relax.
Well, there are different titles that can provide the same feeling, and offer an alternative to Animal Crossing for all those video game lovers who are looking for similar experiences. Therefore, we leave you a list of some of these games for the hybrid console that you should try if you like Animal Crossing: New Horizons below:
You are Stella, guide of the spirits, and the master of a ferry that transports the dead. Build a ship to explore the world, befriend the spirits and take care of them before guiding them to the afterlife. Farm, mine, fish, harvest, cook and craft in the mystical seas. Join the adventure as Daffodil the cat in two-player co-op mode. Have fun and relax with the passing spirits, create unforgettable memories and learn to say goodbye to the ones you love the most.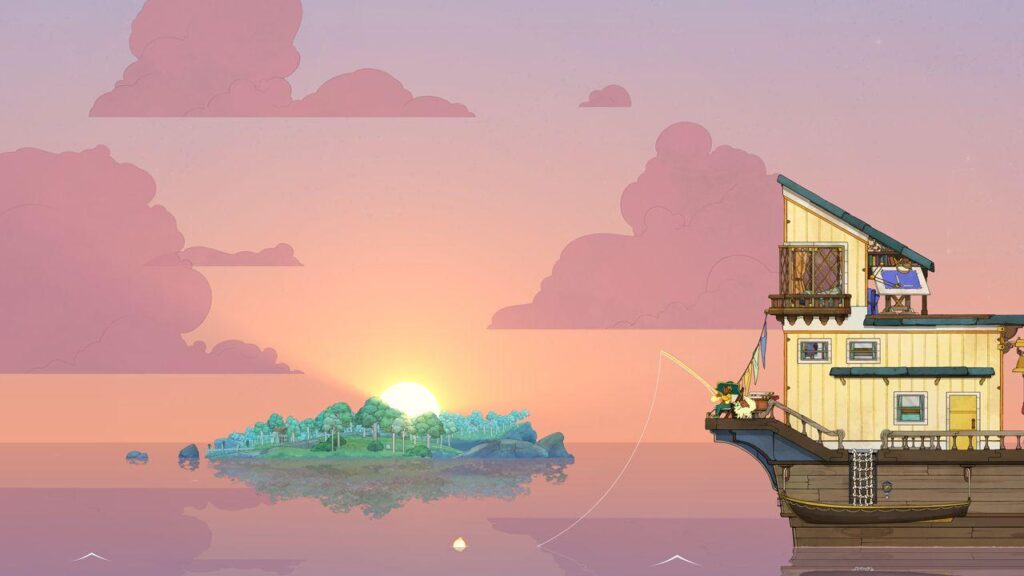 2. Yonder: The Cloud Catcher Chronicles
Yonder takes place in the world of Gemea. It is an island that is a natural paradise with eight different environments ranging from tropical beaches to snow-capped peaks.
But Gemea is not as perfect as it seems – a mysterious darkness covers the island!
As the hero of Gemea, you must encounter mysterious beings called Sprites. Use their power to banish the darkness and restore the splendor of nature.
As you explore Gemea, you can trade with the friendly locals, discover unique materials to craft things with, befriend the lovable local wildlife, and even create your own farm.
Yonder offers you a world to lose yourself in. A world full of discoveries and adventures are waiting for you.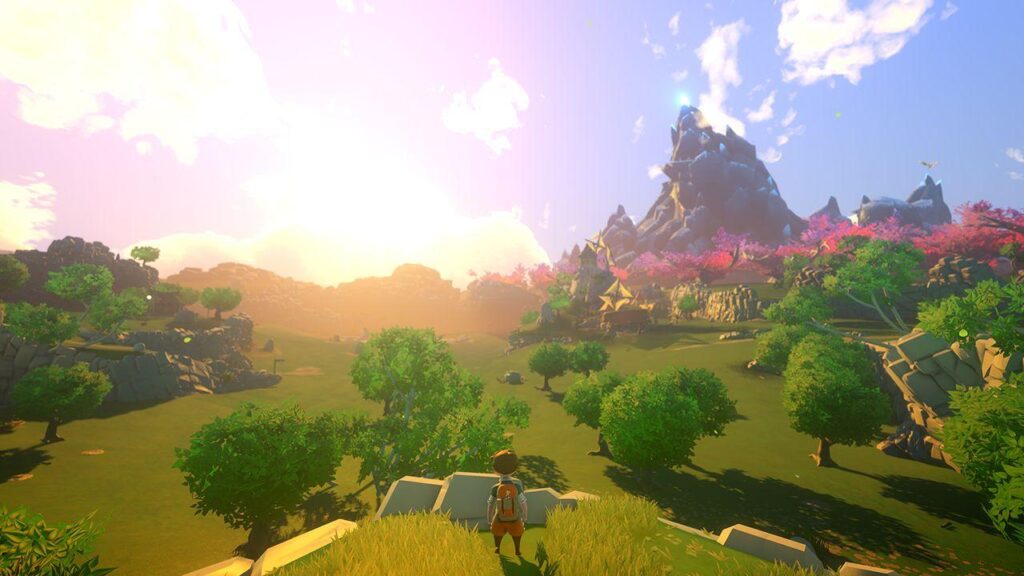 Eastshade puts us in the shoes of an artist who paints the landscape and the characters he sees as he travels through the game's island, where we will have to collect different resources and help the animals that inhabit the place. All this together with an excellent soundtrack offers us the perfect recipe to enjoy a relaxing time.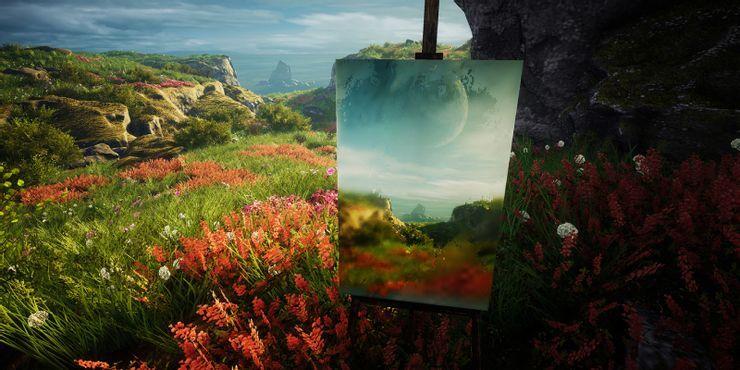 Follow the trails or jump off the trail to reach the top. On your journey, you will cross paths with other hikers, discover hidden treasures and enjoy the world around you.

– Explore the island as you wish. Choose your own path and see where it takes you – you never know what you might find!

– Walk at your own pace – there's no need to rush to reach the top! Take your time, fish in the rivers or take a dip in the lake.

– Gather hidden treasures to reach new heights. Try launching yourself from the top of the mountains to fly over the forests.

– Talk to other hikers along the way – you may be able to help each other!

– Listen to Mark Sparling's original soundtrack, which progresses dynamically as you explore the environment.