We bring back a confirmation of a new title for Nintendo Switch. It was confirmed just a few minutes ago by its developers at Devolver Digital's E3 2021 event.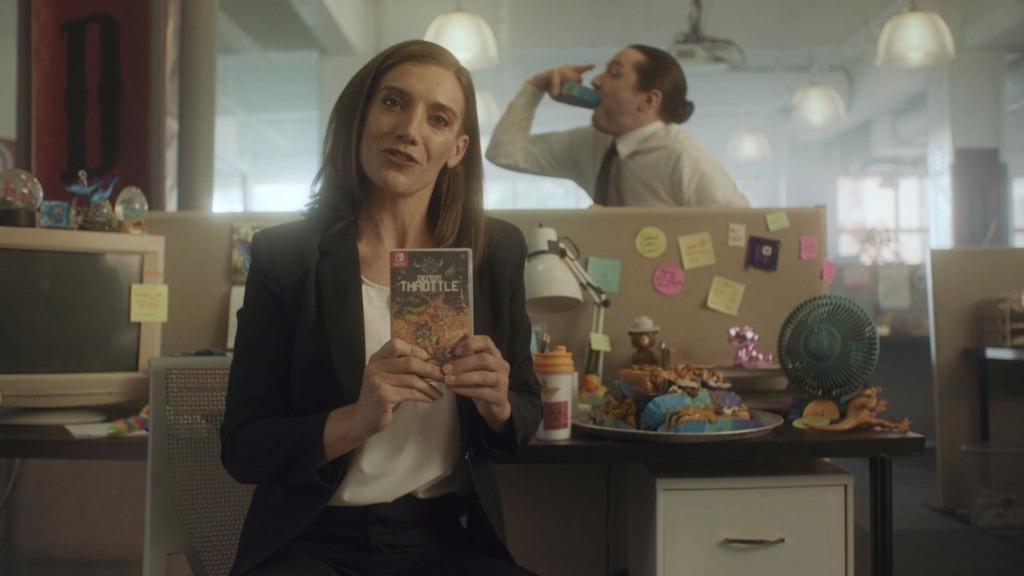 As far as we've learned, Demon Throttle will be coming to the hybrid console in physical format only, with pre-orders available here in 2022. We don't have a more concrete release date at the moment, so we'll keep an eye out for more details.
You can find what has been confirmed so far below:
Demon Throttle tells the story of a beautiful vampire and a dusty gunslinger seeking revenge against a demon who stole his mystical chalices and slept with his ex-wife. Now the two unexpected companions must fight their way through four monstrous generals and their wicked domains to lift the demon's curse and exact their revenge.