Just around a month ago, LEGO and Nintendo pulled off the biggest surprise ever by revealing the official Super Mario LEGO set.
And it looks like this is only just the beginning, as LEGO Sets based on the worlds of The Legend of Zelda, Untitled Goose Game and Sonic are now officially under review, thanks to the LEGO Ideas initiative.
You can take a look at the said sets below, in all their blocky goodness!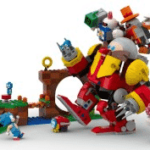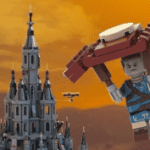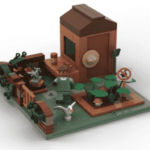 If you're unaware, LEGO Ideas has creators from all over the world submit ideas for new LEGO Sets. If they can generate 10,000 votes from potential buyers, they'll go on to be officially reviewed by LEGO themselves for a potential release.
The review process comes around three times a year and in May, 26 designs made the cut, including the aforementioned Zelda, Sonic and Untitled Goose Game sets.
It goes without saying that getting to the review stage doesn't mean that these sets will definitely be made into a real product, and any ideas based upon existing IPs like Zelda will have extra hurdles to jump over, but it certainly shows both LEGO and the games' developers that the interest is there.
What do you think?
Would you be interested in getting even more Nintendo LEGO Sets?
Comment below!
Via: NintendoSoup