Fire Emblem: Shadow Dragon and the Blade of Light, the first game in the acclaimed strategy series, is celebrating its 30th anniversary today, so Nintendo has released two special versions of the game available right now for Nintendo Switch Online subscribers with access to the Famicom games library.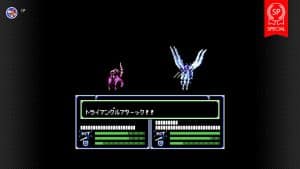 The first special version, the Triangle Attack Version, starts the game in the middle of an existing playthrough, right as you're about to trigger a Triangle Attack with Palla, Catria, and Est. The second version, the Climax Version, puts you right at the start of the endgame chapter, where Marth must battle Medeus to save the day.
If you create a Japanese Nintendo Account and download the Famicom app, you will be able to access these SP versions – just without any English text.