Hackers and eBay sellers have found an easy way to make money amid the Animal Crossing: New Horizons boom – selling in-game money, bells, and high demand items on eBay.
One eBay seller is selling stacks of gold nuggets worth 6 million bells for USD13.50. Based on the listing, 366 people have purchased the bells, which means the seller made close to USD5000 by doing almost nothing: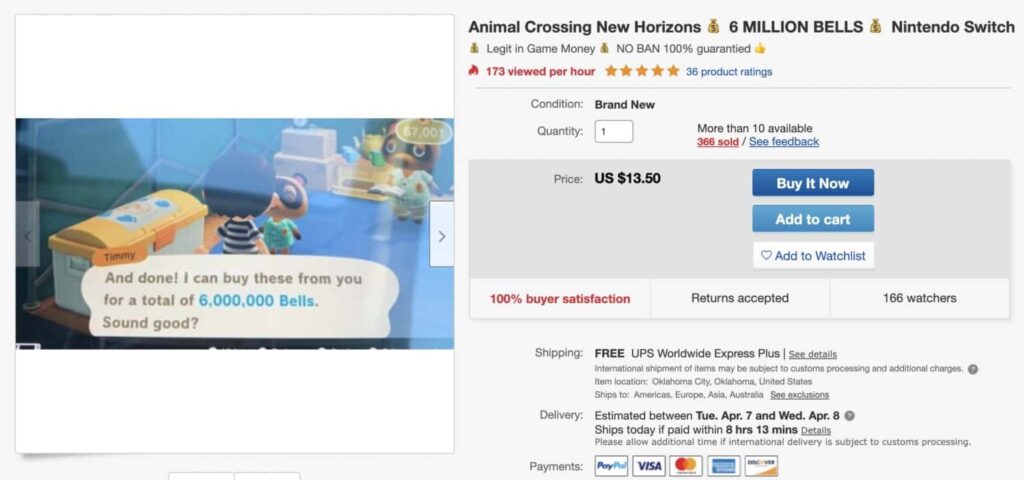 Thousands of listings offering bells have went up on eBay as others try to strike rich quick:
Bells aren't the only items being sold for real money on eBay. Sellers are also offering hard-to-get furniture, flowers, and other tools: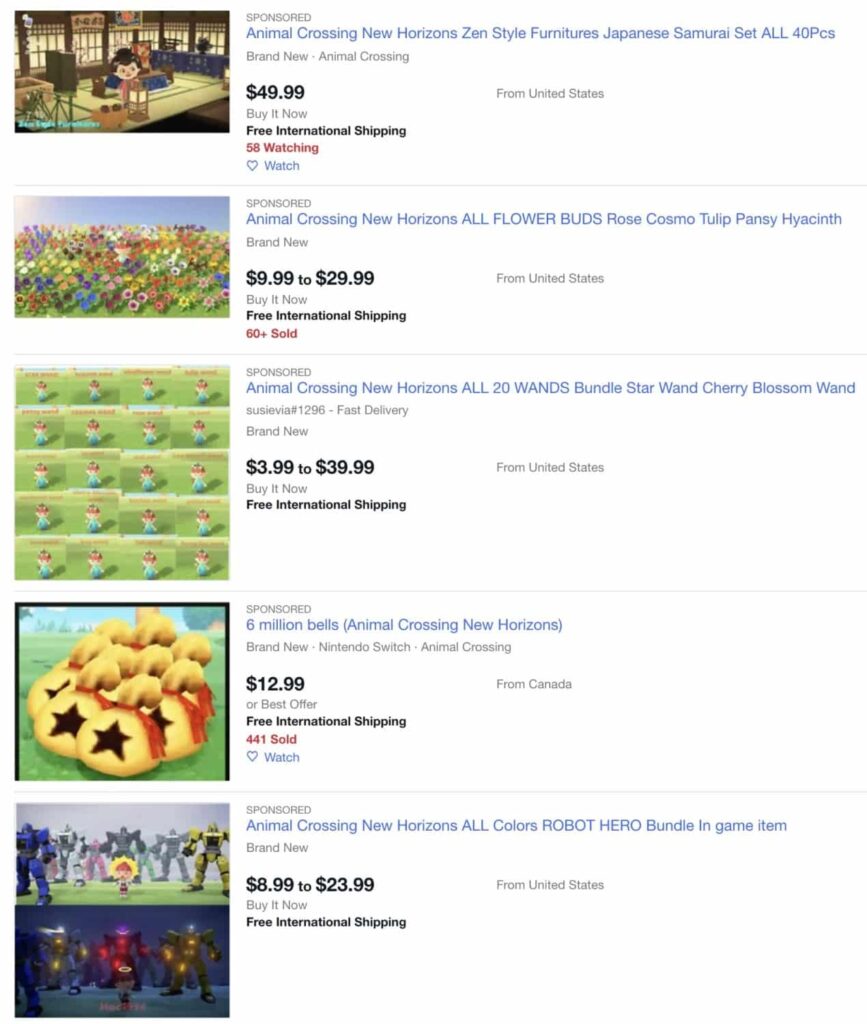 Please keep in mind that the items you see being offered on eBay were most likely generated through illegal means, such as a save editor. It is unclear whether Nintendo will take action against these listings, but they have every right to ban Nintendo Accounts that break the terms of use, which prohibit such behavior.
What do you think? Let us know in the comments.