Today we have some very interesting news to share with you about Don Quijote, the largest discount chain in Japan.
As parts of Japan are currently under a state of emergency and many are working from home, Don Quijote has put up a whiteboard listing the stock status for "related items to combat the coronavirus".
Items on the list include surgical masks, alcohol disinfectants, rice, tissue paper, pasta, and other everyday items. But what stood out are three products – Nintendo Switch, Nintendo Switch Lite, and Animal Crossing: New Horizons. All three products were listed as "next shipment undetermined":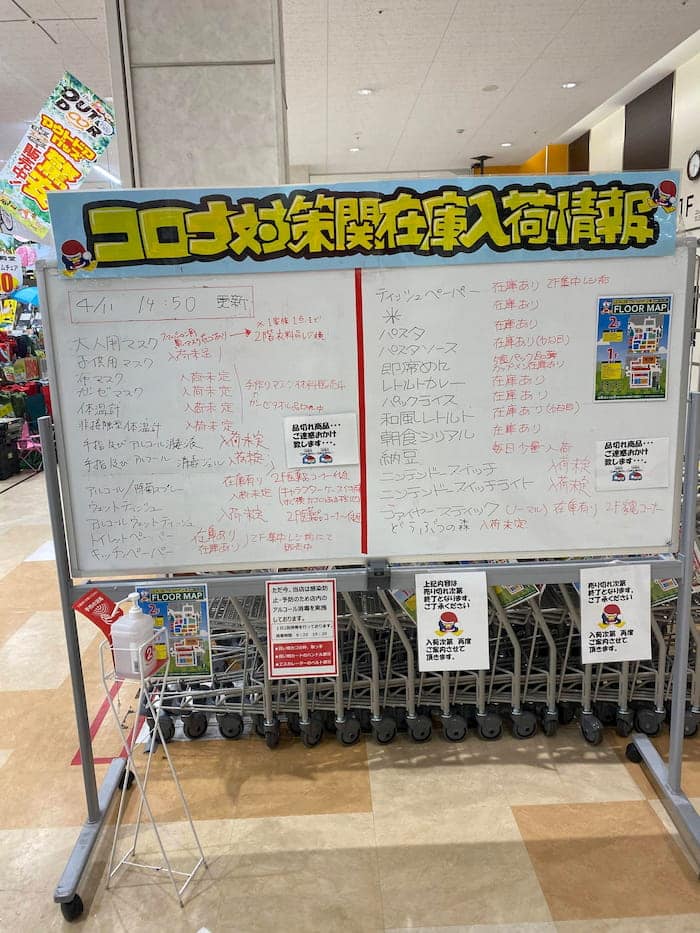 This has, of course, generated some commotion among the Japanese community, but it certainly shows the popularity of the Nintendo Switch and Animal Crossing: New Horizons as many are finding themselves bored at home.