One month back, the new Pokemon HOME app finally launched on both Nintendo Switch and mobile devices – offering a paid solution to help fans store all their Pokemon in one place.
Well, here's a quick follow-up on how it's faring so far!
Sensor Tower has released new statistics for the mobile version of Pokemon HOME, which saw 2.3 million downloads within its first month or so.
The report also notes that the app has pulled in $2.6 million so far – and that a large number of users have indeed renewed their subscription after their first month ran out.
Here are the highlights of the report below:
2.3 million downloads on mobile devices

U.S. has accounted for the largest portion of Pokémon Home installs so far with 695,000 (30.2%)
Japan followed in second place at 446,000 (19.4%)

More than half of all installs happened during the app's first week
$2.6 million in consumer spending

U.S. also drove the most spending at $1 million (38.5% of the total), followed by Japanese fans who spent $867,000

The 1-month Premium Plan ($2.99) is most popular, followed by the 12-month plan ($15.99) and the 3-month plan ($4.99)

Revenue doubled between March 11 and 12 (from $22,000 to $44,000), exactly one month after release
This signifies that a notable number of those who subscribed to the monthly plan continued their subscription a month later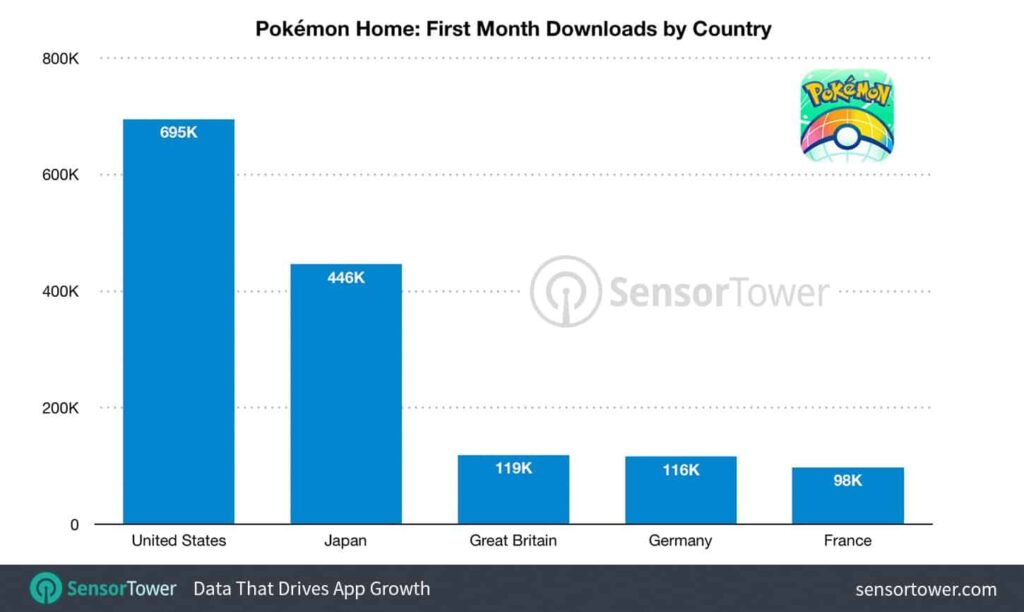 What do you think of these figures?
Are you using the mobile app to keep track of your Pokemon, as well?
Comment below!
Source: NintendoSoup