Nintendo announced that it will end services of "Nintendo Zone" and "Nintendo 3DS Station" in Japan on February 28, 2020.
The Nintendo Zone service offers retailer exclusive content through hotspots with free Internet connectivity for 3DS.
The service offers various content such as demos and bonus in-game content. While most of it is available through eShop, the service featured the occasional download-exclusive content. 
As for the Nintendo 3DS Stations, they're devices located in various stores across Japan.
They feature content for the 3DS family of handheld consoles including the commercials, introduction trailers, info, and more to check out for the latest games.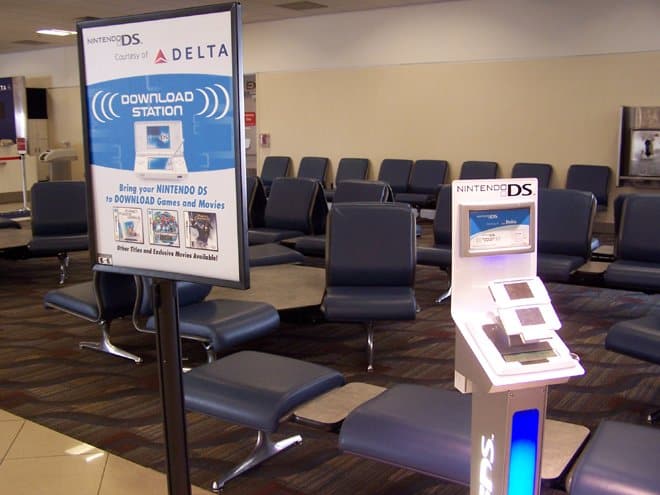 Before the 3DS Stations, we had DS Download Stations as its predecessor that allowed fans to download demos of games in the early 2000s.
These were basically just DSes with a special cartridge that allowed others to download the data from the cart through the download play.
While most locations such as McDonald's and Starbucks will no longer offer the service, a few areas such as Pokemon Center stores and some game shops will continue providing some of the services.
We had the Nintendo Zone Viewer service in North America a few years back, but the service discontinued in 2014.
Nintendo Zones can be found at the Nintendo World Store in the US and Best Buy in Canada.
Source: Siliconera