Keen to learn more about the upcoming Genshin Impact on consoles?
Here's a new look at one of its many colorful cast members!
miHoYo has shared a new profile for character Beidou, whom players will presumably meet at Liyue Harbor.
For now, it's not clear if she will be available in a fully-playable capacity or not.
Check out the full details below (courtesy of Gematsu):
Beidou (voiced by Ami Koshimizu)
"In all of Liyue Harbor, only Beidou dares to bet against Ningguang."
A truth once spilled at a family feast by the Head of the Feiyun Commerce Guild.
Queen of the Crux Fleet
Vision: Electro
Constellation: Victor Mare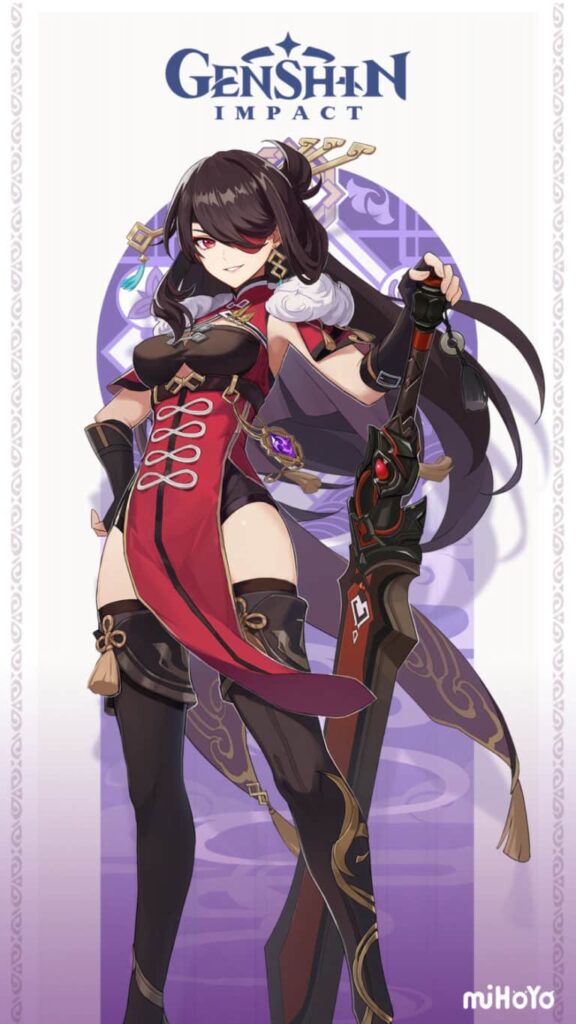 Almost all of those in Liyue know the mighty name of Beidou, Captain of the Crux, as she often becomes a topic of conversation amongst locals.
At the port, there are those who can give you the most colorful and detailed accounts of the moment Beidou struck down the mighty sea-beast known as Haishan.
During their feasts, merchants heartily discuss the exorbitant fines Beidou has incurred bringing shipments in.
But for the crew of the Crux, the thing most worth discussion is the Mora Beidou has won from Ningguang.
While the exact figure is unknown, and the times they've bet unknown, but when the crew sees Beidou return to the ship tipsy, they know it was a rough night of drinking.
"Next time I'll be sure to bankrupt her!"
Beidou would say, as she lay on the deck of her ship.
Of course, the crew takes these brave words like a drunken joke.
Presently, Genshin Impact is slated for release in 2020 for PlayStation 4, Switch, PC, iOS, and Android.
We'll report back as we hear more.