Yodobashi Camera, one of the largest retail chains in Japan, has started selling a "Reiwa's First Dream Box: Nintendo Switch Dream" package to welcome 2020.
The dream box costs 35,000 yen and comes in the following special packaging: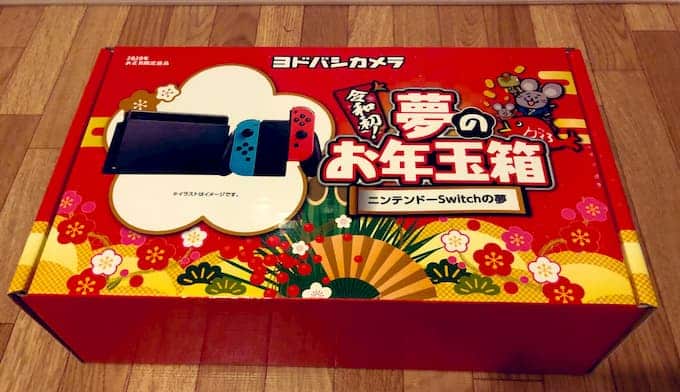 It includes a Neon Blue/Neon Red Nintendo Switch, Dragon Quest XI S, Mario & Sonic at the Tokyo 2020 Olympics, Super Mario Maker 2, and The Legend of Zelda: Link's Awakening.
Everything in the package has a retail value of 57,000 yen, making this a very great deal.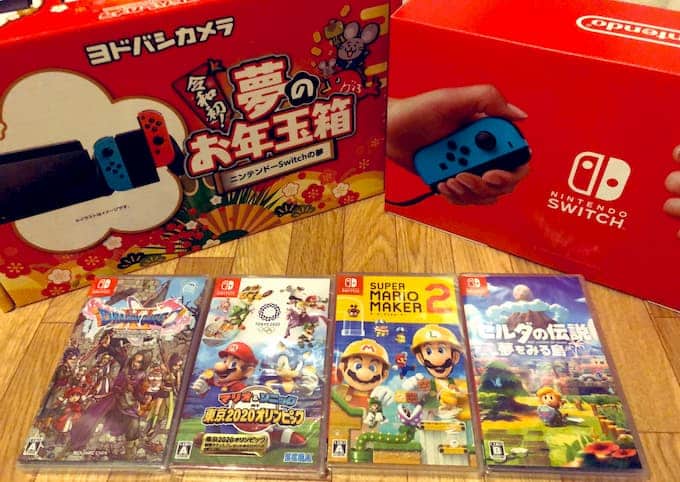 What do you think?
Source: Via