In celebration of the coming new year, Nintendo's American and European Twitter accounts have posted a cool infographic looking back on the company's past 10 years of accomplishments.
The infographics document many of Nintendo's biggest releases from 2011 all the way to 2019, including consoles as well as major games.
You can check out the version posted by Nintendo of America below, and Nintendo Europe's here (with some minor differences).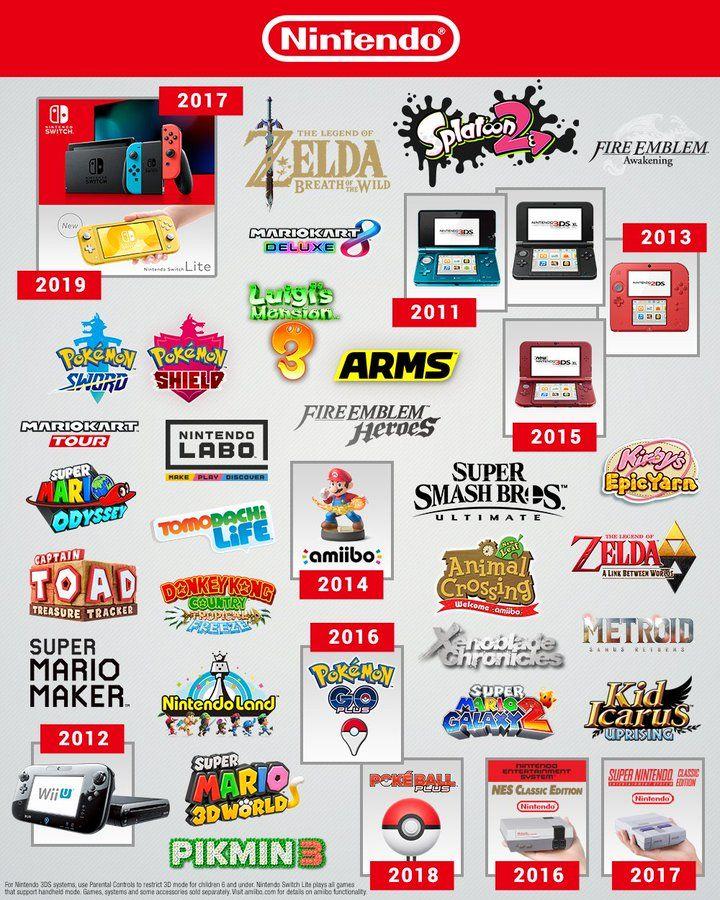 Which was your favorite title released by Nintendo in the past decade?
Let us know in the comments below!
Source: Via