During the 62nd Grammy's Awards held on January 26, 2020, someone brought their Nintendo Switch to the stage.
When Tyler, the Creator went onto the stage to receive his award for Best Rap Album, Jasper Dolphin accompanied him on stage with a Nintendo Switch in his hand: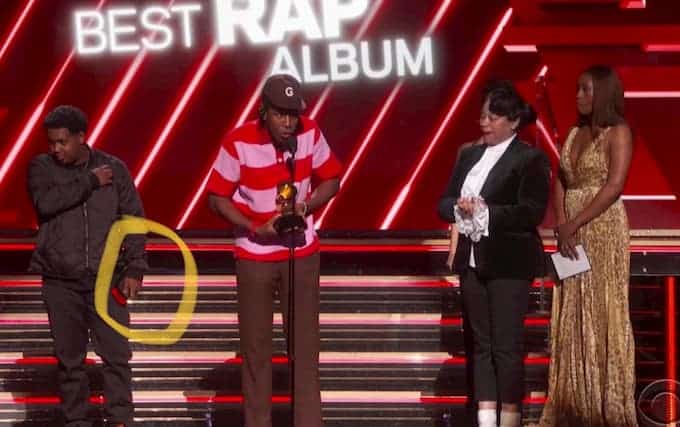 It was later revealed that he was playing a Pokemon game, which many believe to be either Pokemon Sword or Shield:
I was playing Pokémon!

— J A S P E R (@JasperDolphin) January 27, 2020
Perhaps that was his way of killing time at the awards!
What do you think?
Comment below!
Source: NintendoSoup