It looks like Mario Kart 8: Deluxe has maintained its popularity and evergreen status for another year.
GfK has released its statistics on physical game sales in the United Kingdom during 2019, with the top ten performers listed below.
As you can see, Mario Kart 8: Deluxe took third place (moving 465k copies) despite launching more than two years ago!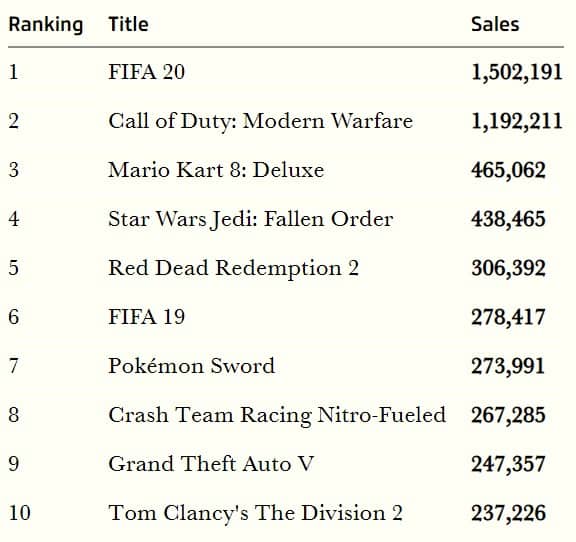 Meanwhile, Pokemon Sword took seventh place on the charts with 273k copies sold.
It should be noted that if Pokemon Shield sales were accounted for, both versions would have sold a combined total of just around 430k copies – or close to the sales of Star Wars Jedi: Fallen Order.
Despite the immense competition here, it looks like Nintendo's biggest IPs are still holding their own! Let's hope we see some true best-sellers during 2020, as well!
Source: Via