It's no secret by now that Nintendo spends big on TV advertising – targeting the attention of families worldwide. As 2019 comes to a close, here's a quick look at how much the company put into its commercials!
According to VentureBeat, Nintendo was the third largest-spender for videogame adverts on TV throughout 2019. While this was less than half of what its competitors Sony (PlayStation) and Microsoft (Xbox One) did – it looks like Nintendo achieved more ad impressions per dollar that they spent.
Here are more highlights from the report below:
Nintendo spent roughly $46 million on TV ads, which generated 3.07 billion impressions
For comparison, Microsoft spent $100 million on Xbox ads, which generated 4.8 billion impressions
Fifth place for programming with the biggest advertising outlay was SpongeBob SquarePants — driven mostly by Nintendo, which spent about $7.08 million for advertising during the kids' series.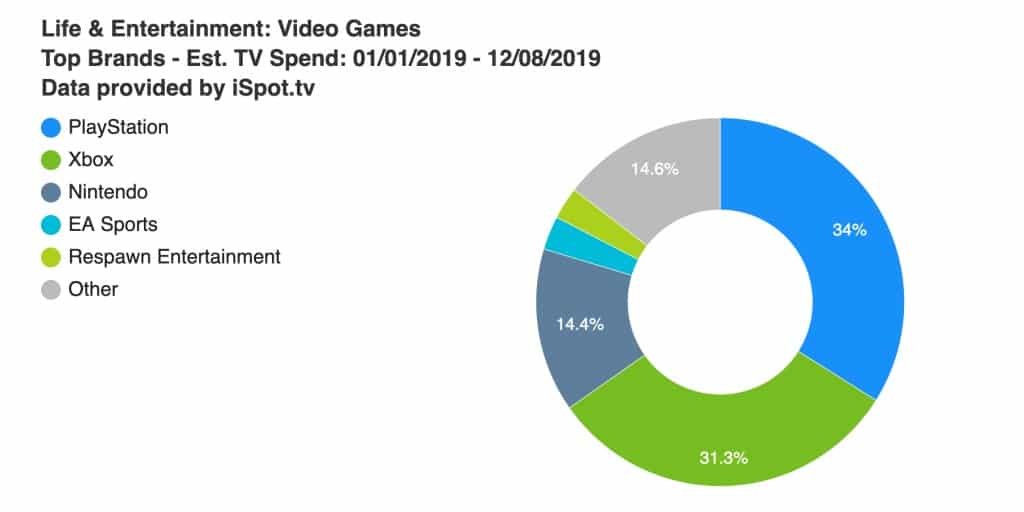 Will Nintendo embark on an even larger advertising rampage in 2020? We'll report back when we see what the New Year brings!