We have received a new and interesting message related to one of the most prominent video games in the Nintendo Switch catalogue. In this case, we are talking about Fortnite.
In the text below, we can take a look at the details of the arrival of Cammy and Guile from Street Fighter to the game. The information was shared a few minutes ago.
We leave you with the message:
Two new contenders are coming! Street Fighter's iconic stars Cammy and Guile are coming to the Item Shop on August 8th at 02:00 CEST.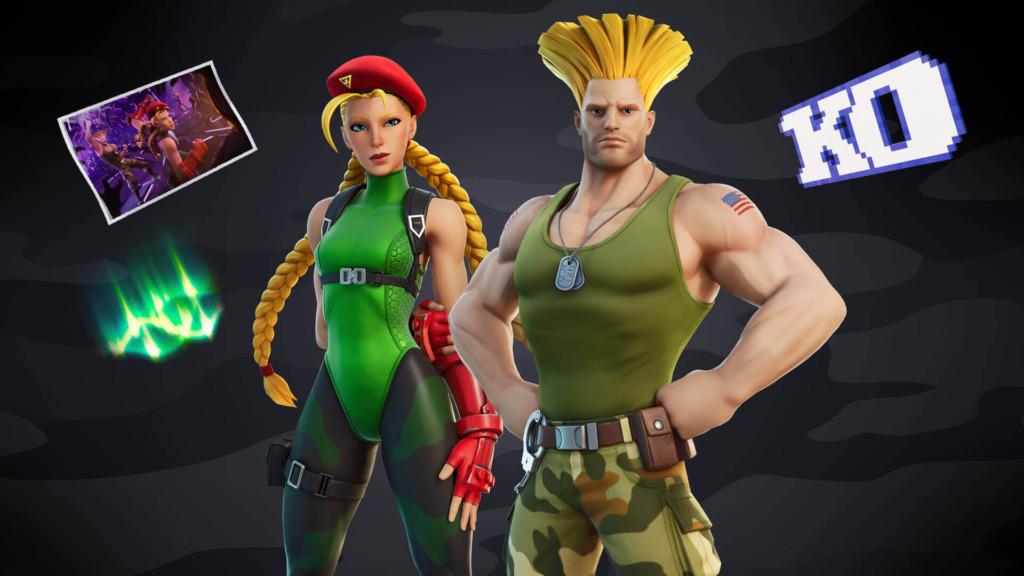 "WORDS ARE SUPERFLUOUS. LET'S DO IT!".
From his airbase to the battle bus, Guile and his glorious brushed hairdo, lands in Fortnite. Guile's costume features the classic combat uniform he wore in the original Street Fighter II and adds the Guile training t-shirt variant and the K.O. backpack accessory.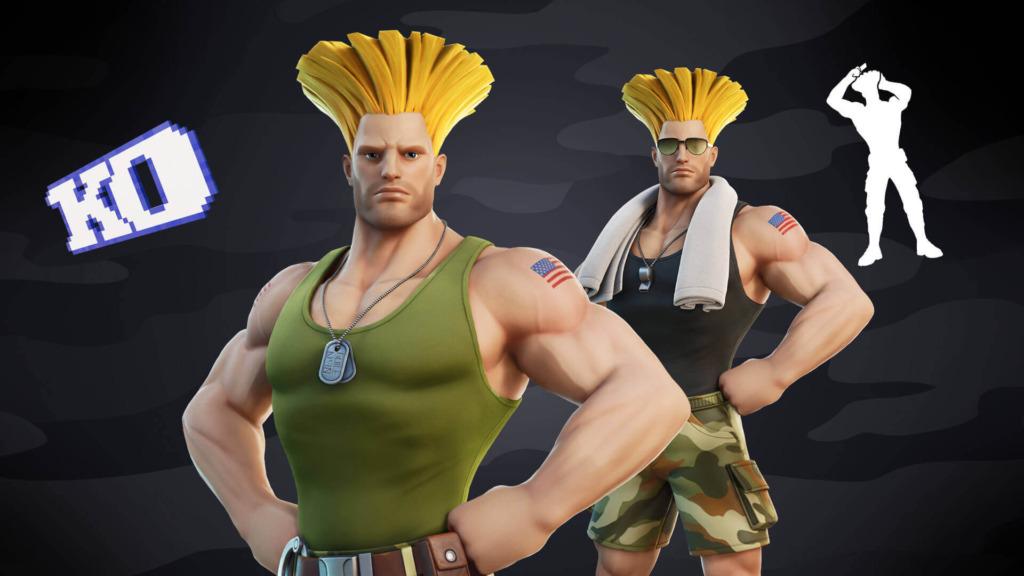 FOR THOSE I SWORE TO PROTECT… I WILL STAND AGAINST YOU!
Delta Red member Cammy is ready for action. Along with the classic Cammy outfit, you can also equip the backpacking accessory Boreal Bag and its tactical Cammy variant.
Street Fighter Cammy items in Fortnite

Interested in the two world warriors? The Cammy and Guile bundle includes both costumes and backpacking accessories, and adds the "Round 2" loading screen as a bonus.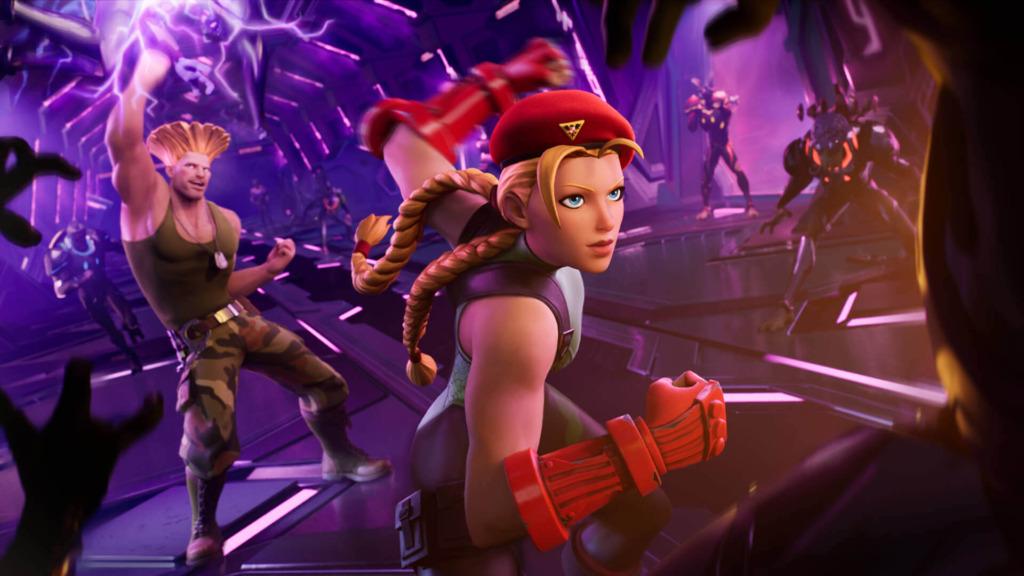 Street Fighter "Round 2" loading screen in Fortnite

Complete the classic Capcom look with Cammy and Guile's equipment bundle. The bundle includes Guile's Fury Burglar pickaxe, Cammy's Delta Red Scythe pickaxe and V-Trigger's Vector hang glider, inspired by Guile's original stage.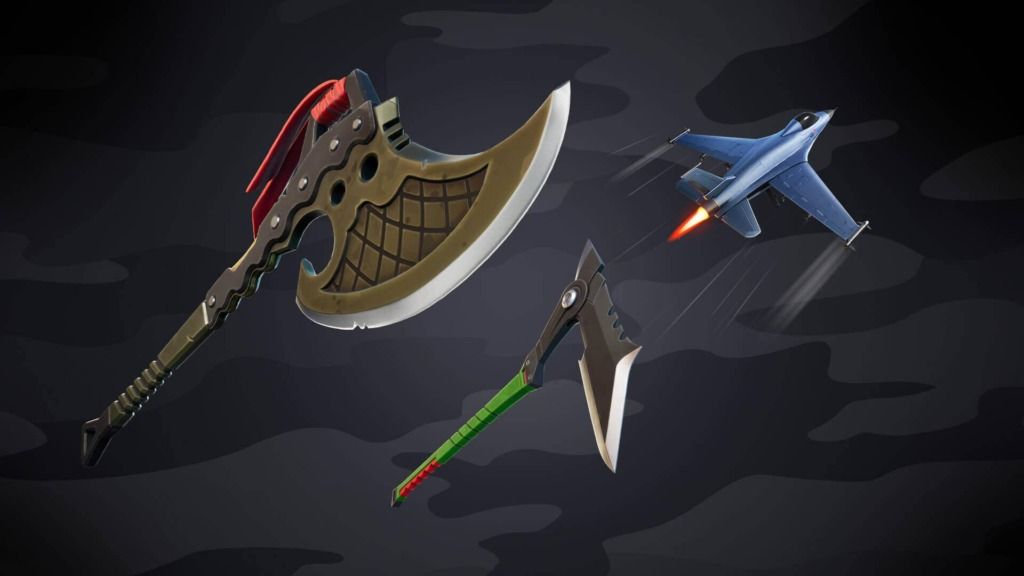 Lot of Cammy and Guile from Street Fighter in Fortnite

CAMMY CUP
You'll have a chance to get your hands on Cammy's outfit and the Boreal Bag backpacking accessory before they hit the item shop by competing in the Cammy Cup on 5 August. Grab a friend and get ready for battle in this duo tournament. The top teams in each region will receive the Cammy costume and the Boreal Bag backpacking accessory, and all teams that score at least 8 points will receive the "Round 2" loading screen.

Street Fighter Cammy Cup Tournament in Fortnite

The Cammy Cup will take place over three hours in each region and teams will have a maximum of 10 matches to score as many points as possible. The scoring breakdown is as follows:

Master Victory: 42 points
2nd – 36 points
3rd – 32 points
4th: 30 points
5th: 29 points
6th: 28 points
7th: 27 points
8th: 26 points
9th: 25 points
10th: 24 points
11th: 23 points
12th: 22 points
13th: 21 points
14th: 20 points
15th: 19 points
16th: 18 points
17th: 17 points
18th: 16 points
19th: 15 points
20th: 14 points
21st: 13 points
22nd: 12 points
23rd: 11 points
24th: 10 points
25th to 29th: 9 points
30th to 34th: 6 points
35th to 39th: 3 points
40th to 44th : 2 points
45th to 50th: 1 point

Each elimination: 1 point

In order to participate, you must enable two-step authentication in your Epic account and have an Epic account level 30 or higher. You can check this under the "Career" tab in the game. Please refer to the official Cammy Cup rules for full details and check the "Compete" tab in-game to find out when the cup starts in your region.