We get more news related to Pokémon Unite. After its release on Nintendo Switch as a free download and the announcement of the mobile version for September 22, we have learned about new content that is already confirmed for the title.
In this case, we have been able to learn that it has already exceeded one million pre-registered users for the launch of the mobile version. This has unlocked the first of the rewards: 1000 Aeos Tickets. Now the other two remain, which you can see below.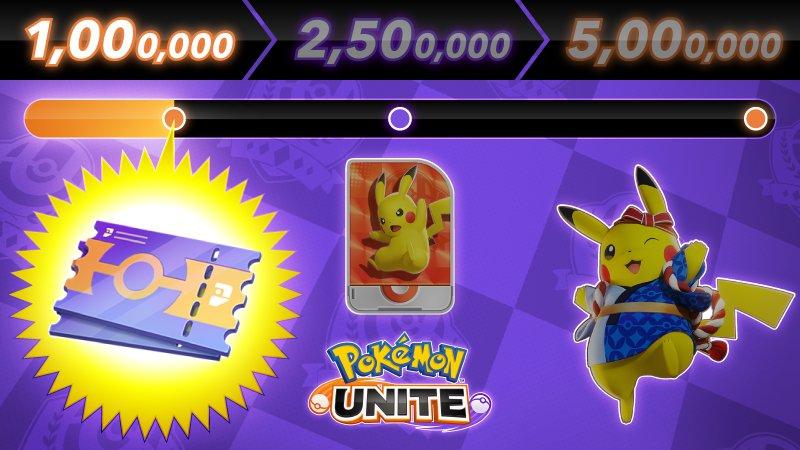 We remind you the steps to register for the mobile version of the game and get the Pikachu Festival look for free. The steps are as follows:
Access the Play Store page of the game or if you have an iOS device click here.
Instead of 'download' there should be a 'pre-register' button. Click there and then a window will pop up where we can select if we want it to be installed as soon as it launches (not necessary).
The Festival Pikachu skin will be free if a certain number of people successfully complete the pre-registration process. These are the goals:
1 million pre-registrants: 1,000 Aeos Tickets.
2.5 million pre-registrants: Pikachu's Unite License
5 million pre-registrants: Pikachu Festival
Players will have until October 31, 2021 to compete in the login event for the mobile version of Pokémon Unite.