Surely many of you will know and have suffered Joy-Con Drift, as it is a really widespread and widespread problem among Nintendo Switch users. This causes the Joy-Con levers to move "on their own" without anyone operating them due to wear and tear.
Well, now comes a curious piece of news from VK's YouTube channel, who claims to have found a simple solution to stop this from happening. He has shared this solution after discovering how the Joy-Con realigns when pressure is applied to the surrounding area of the analogue joystick, and so increasing the pressure inside the Joy-Con, which loosens over time, makes the problem of unintentional activation go away. This is achieved with a piece of paper.
The steps to follow are as follows:
1. Open the Joy-Con by removing the screws being careful not to disassemble anything. If you have never opened a Joy-Con before, there is a tutorial on how to open a Joy-Con and get to the area shown in the image below here.
2. Place a piece of paper about 1 mm thick covering the metal square inside the Joy-Con: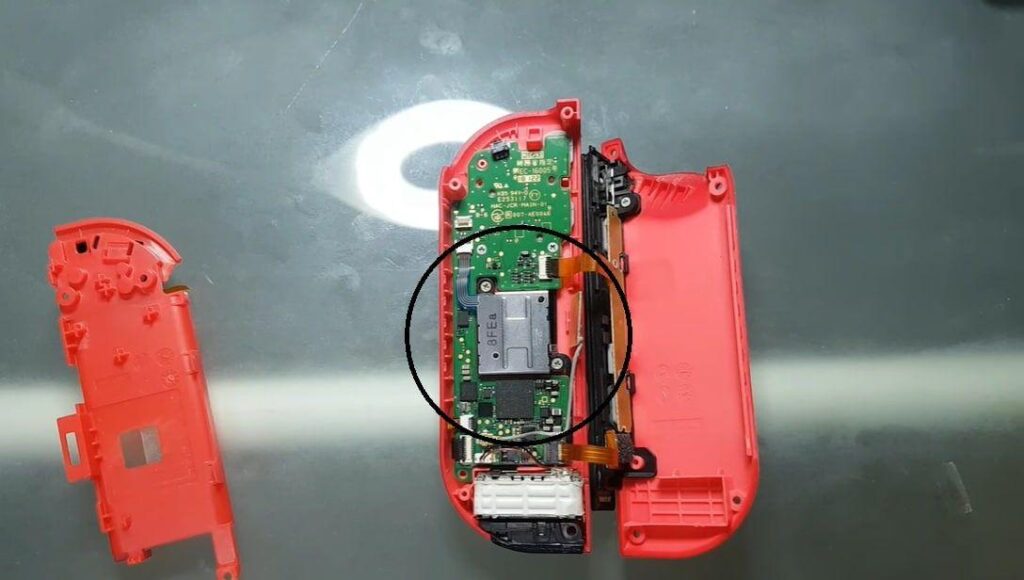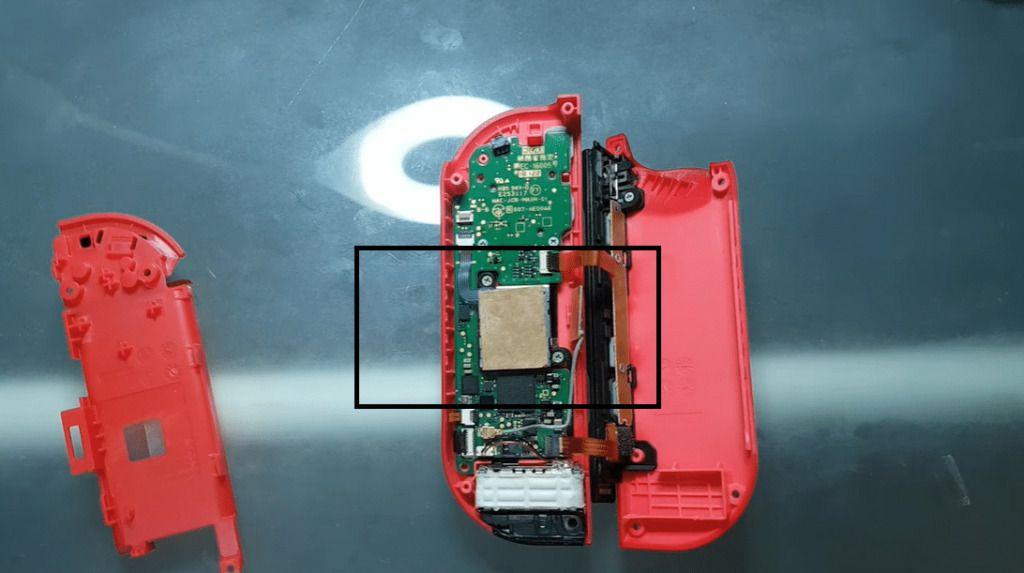 3. Close the Joy-Con again and put the screws back in.
4. The Joy-Con Drift should have disappeared
Apparently, this paper fills the space and restores the pressure, thus solving the Joy-Con-Drift. In the comments of the video, we can see that it worked for a lot of people. However, from Nintenderos we inform you to do this at your own risk, as Nintendo has not officially commented on the matter.