Embroidery is an art that consists of the ornamentation of a flexible surface, usually a fabric, by means of textile threads. Well, it turns out that one of the most interesting trends in embroidery is the 3D effect, which makes the creations look like more than just thread on fabric. It's worth noting that it's an extremely difficult technique that requires a lot of skill, but artist Syd.stitch has mastered it.
According to what was shared, Syd.stitch claims that he "embroiders the stories he likes" and among them is The Legend of Zelda: Breath of the Wild and he has created several works using this technique. We leave them below:
The first Zelda piece he published was a landscape showing the iconic Twin Peaks from Breath of the Wild: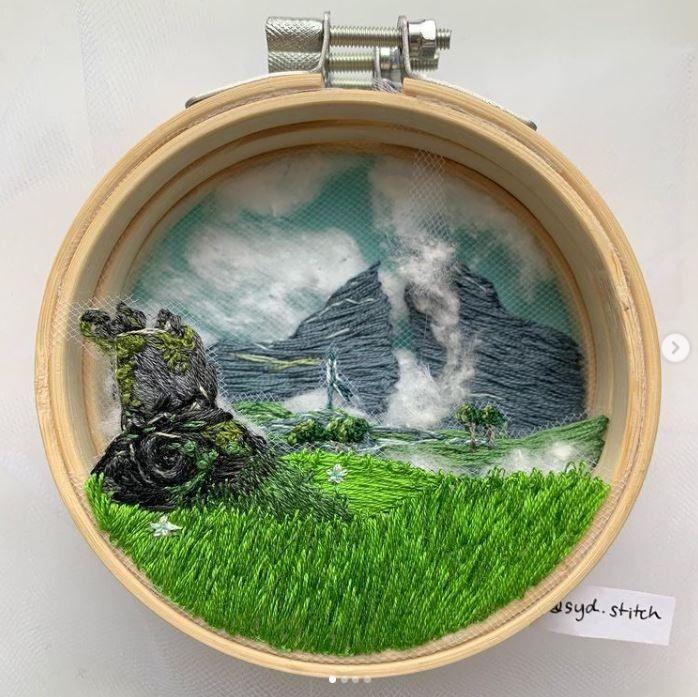 His latest piece is a stunning recreation of Link looking into a pond, where he sees Zelda and the Chosen reflected. Here it is: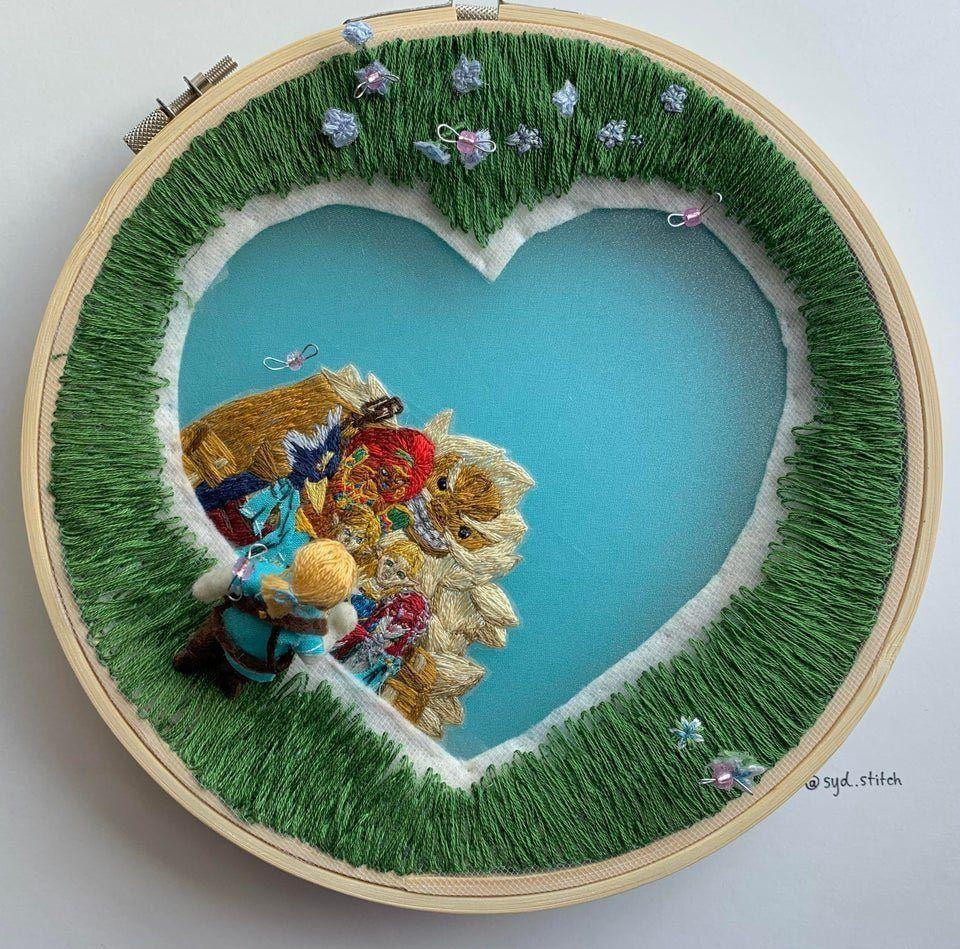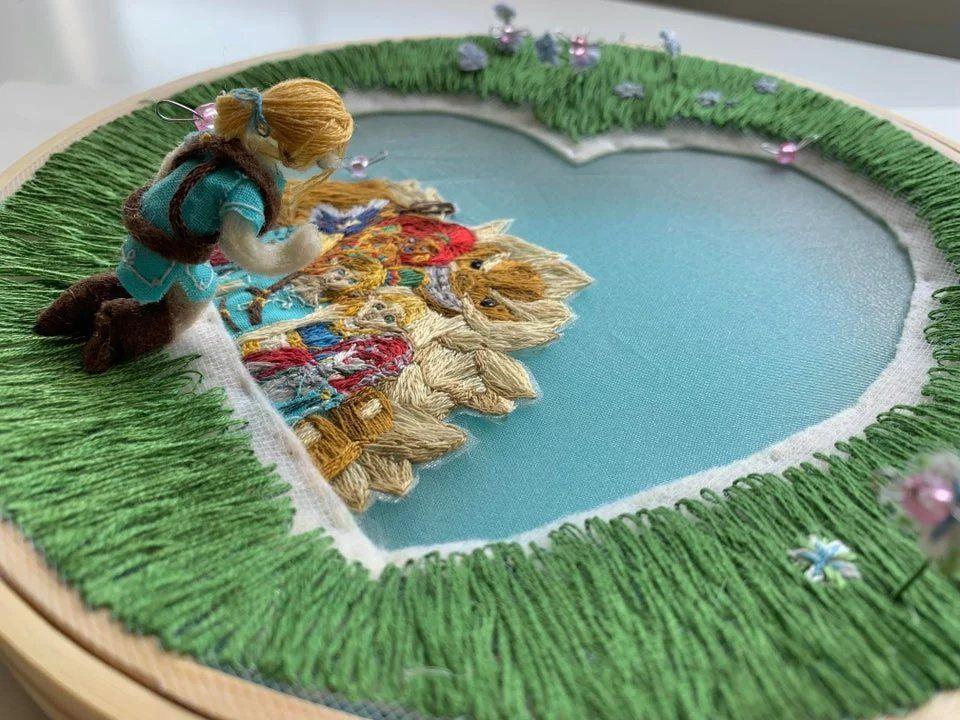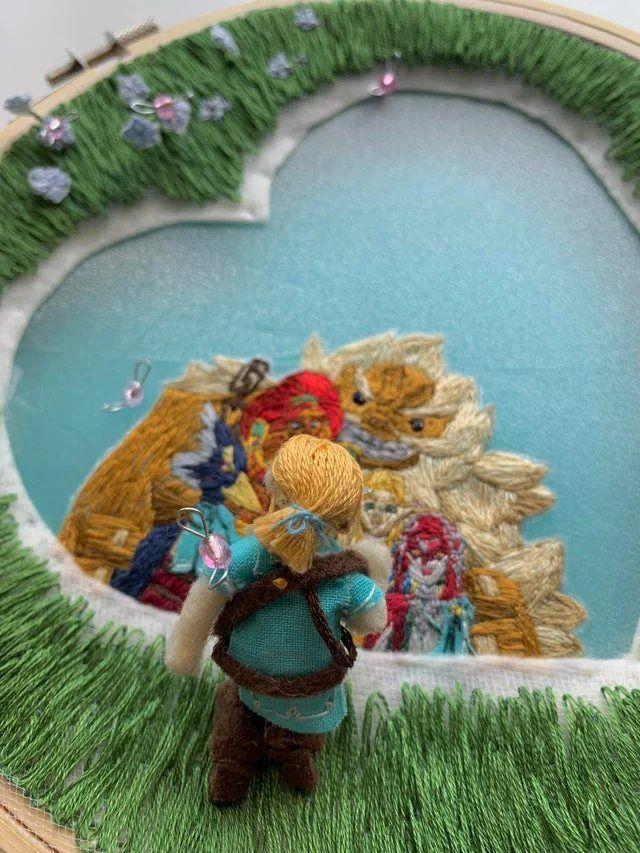 Finally, it is worth noting that this user's work includes many references to anime, especially Studio Ghibli's works: he has stitched scenes from Spirited Away, Castle in the Sky and The Walking Castle.