Update: After a few hours of confusion, the image appears to belong to this artist on Twitter. We'll keep an eye out for more information following the latest rumours of the production start-up, details of which can be found below.
Original news: It's no secret that there have been tons of rumours circulating over the past few days pointing to an imminent Nintendo Switch Pro announcement ahead of E3 2021. While the latest insider reports suggest that the announcement could come later than initially expected, that hasn't stopped all sorts of content from circulating online.
In the last few hours one image in particular has gained traction as the supposed first glimpse of what Nintendo Switch Pro will look like when it launches, if it does. It has been found on forums such as Reddit and Resetera and has quickly gone viral. Aside from a physical and screen change, it appears that the Joy-Con also looks different.
The look it shows fits in perfectly with previous rumours that pointed to a larger screen and 4K. However, it could very well be fan-art done by a random artist.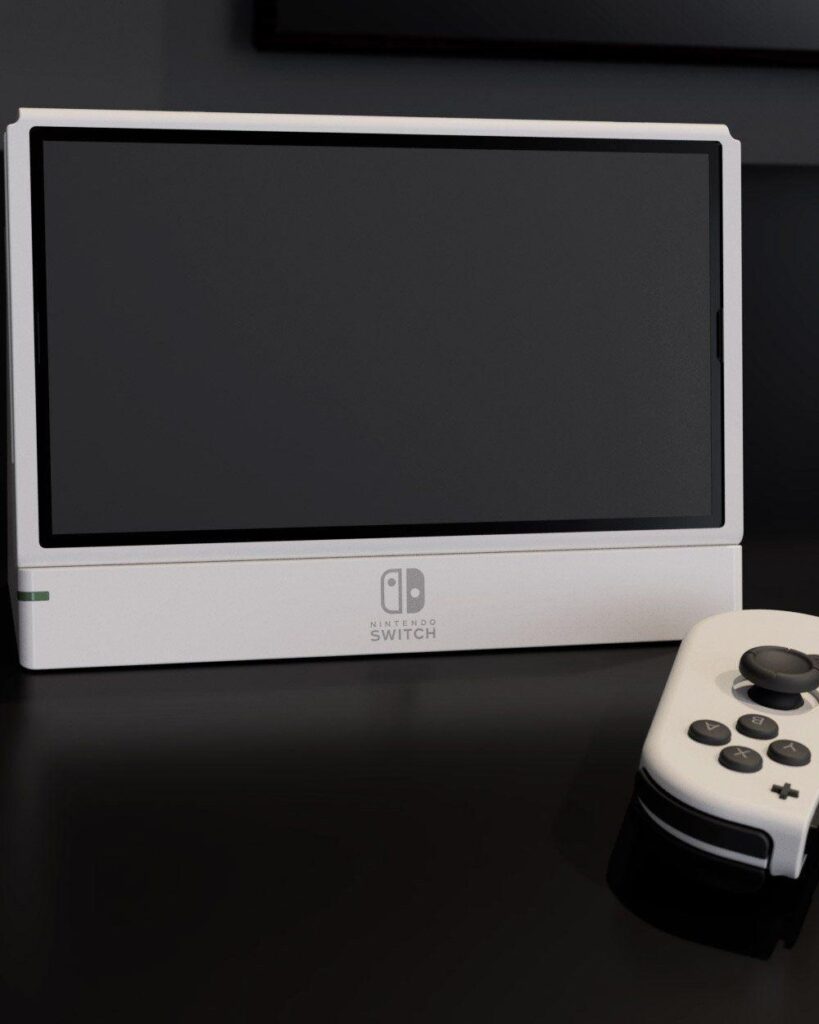 The most relevant aspect of the situation we now find ourselves in is that, while this image could be true or false, perhaps we could soon receive an image that corresponds to the supposed new model if it is indeed already in production, as Emily Rogers claims. Remember that, in the case of Nintendo Switch Lite, an image was leaked months before its announcement (April) and subsequent launch (July) and production process (September).
I measured it. It's 8.5 inches wide, or a sheet of paper or an OG Switch with one joy-con detached. Game card slot = 1 inch. Slot in picture is 90px, total width is 762px. pic.twitter.com/w80aQIxXcH

— Piranha Plant Capital (@PiranhaCapital) April 17, 2019
The alleged image above looks more like artwork than a leaked Nintendo Switch Lite production process photo, so it would be a different case. Nevertheless, we'll have to keep our eyes peeled and see if anything credible leaks out soon or if Nintendo finally announces this rumoured Nintendo Switch Pro.