It looks like Nintendo will once again be dealing with some online maintenance tasks this month.
On January 18 (Pacific Time), Nintendo has stated that "all network services will be unavailable" while it performs maintenance tasks on the Nintendo eShop for 3DS, Wii U, and Switch.
In particular, the maintenance deals with the use of Prepaid Funds Cards and Download Codes.
Here is the time period for the maintenance below: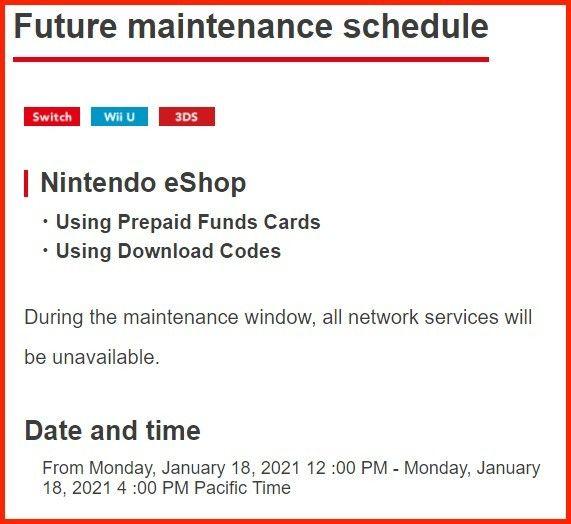 If you have any plans to access the eShop during this time period, you might want to plan around this disruption of services.
We'll report back if the situation develops further in the future.
Via: NintendoSoup