The Pokemon Company has released some new artwork for the upcoming Pokemon Coco film, along with some screenshots for the upcoming Pokemon Sword And Shield collab for the movie.
The new artwork for Pokemon Coco reveals that there will be multiple Zarude present in the film aside from the main one with the purple cloak.
This is of course not the first time we've seen multiple instances of the same Legendary Pokemon in the anime, but its still an interesting tidbit nonetheless.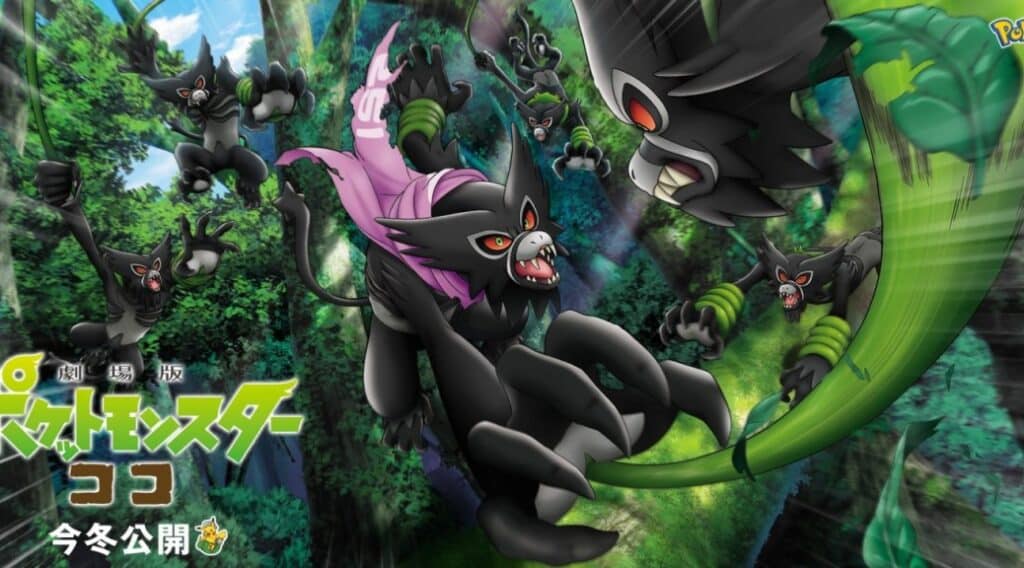 In addition, the Pokemon Company also released some high quality in-game screenshots of the Ash movie cap that players can obtain by having Zarude in their party on the Isle Of Armor.
Check them out below: