Earlier this month, Strictly Limited Games opened pre-orders for A Collector's Edition bundle of Umihara Kawase BaZooKa! on Switch. If you've still been sitting on the fence about grabbing a copy, this might just tip you a little closer!
As you can see above, Strictly Limited Games has shared a closer peek at the €59.99 package – which will contain extras like a SteelBook, original soundtrack, hardcover artbook, stickers, 2-sided poster, and 22 Character Manual Cards!
Here's a higher-resolution version below (click to enlarge):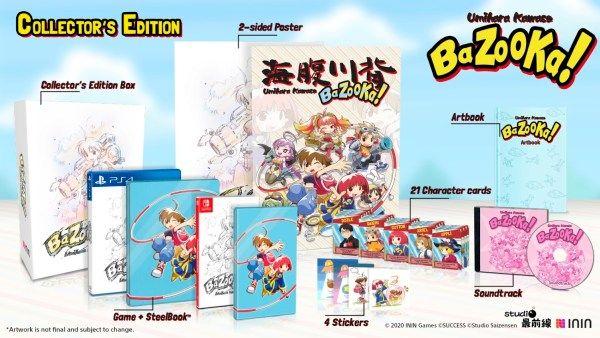 If you want to pre-order a copy of this lovely bundle for yourself, you can do so over here (while stocks last). A standard edition will also be available at western retailers for $29.99 / €29.99 / £24.99 in July 2020.
Via: NintendoSoup