Looking forward to new Pokemon anime episodes featuring Ash, Gou, and their Pokemon next week? We have some sad news for you, unfortunately.
The official Pokemon Anime twitter has announced that production and broadcast of new episodes in the current season will see a delay temporarily. This is in line with Japan's current state of emergency due to the current COVID-19 coronavirus outbreak – and in consideration for the production team's safety.
In lieu of this, TV Tokyo will be airing reruns of previous episodes, as seen in their schedule for 26 April 2020 below: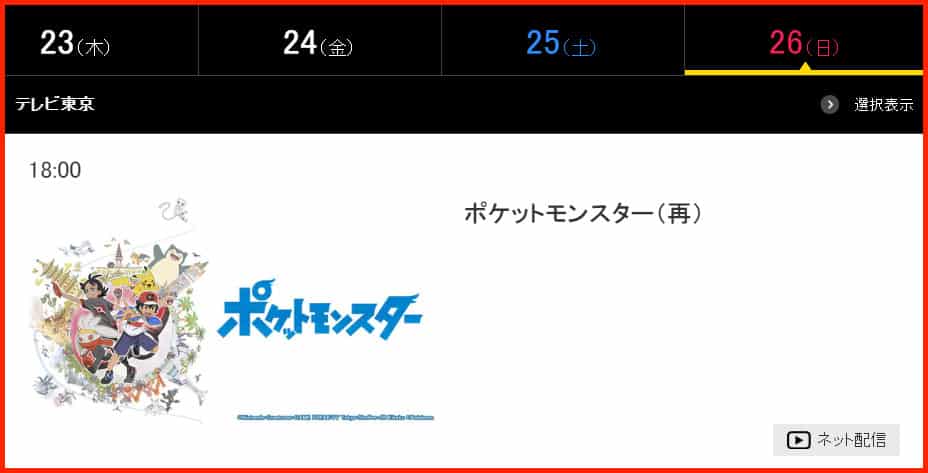 (*Note: 再 = 'repeat' or 'again')
Regardless of when new episodes will air again, the NintendoSoup staff do sincerely hope for the health and safety of the anime's staff until then. We'll report back whenever the situation improves in Japan eventually.