Seeing Mario Kart 8 Deluxe's long tail sales is super impressive.
Here we are three years after the game hit Switch, and it managed a second-place finish in the UK this past week.
That's so nuts, especially considering the Nintendo Switch release is just a slight revamp of the Wii U game from years before!
Check out the full charts for the week ending March 14th, 2020 below.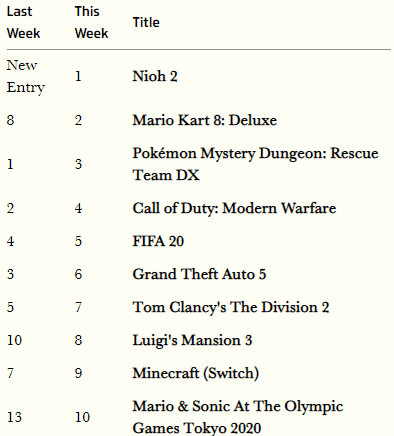 What do you think?
Comment below!
Source: GoNintendo