Earlier this year, we reported that the very rare prototype of the Nintendo PlayStation had gone up for auction – with bids climbing to the hundreds of thousands in no time.
Well, the bids have finally closed and now know its value at the auction house!
The final bid on Heritage Auctions comes in at a peachy $360,000, including the buyer's premium.
For now, the winning bidder's identity has not been confirmed publicly – although speculation is that it could be Oculus VR founder Palmer Luckey, based on some of his previous tweets about bidding on the item.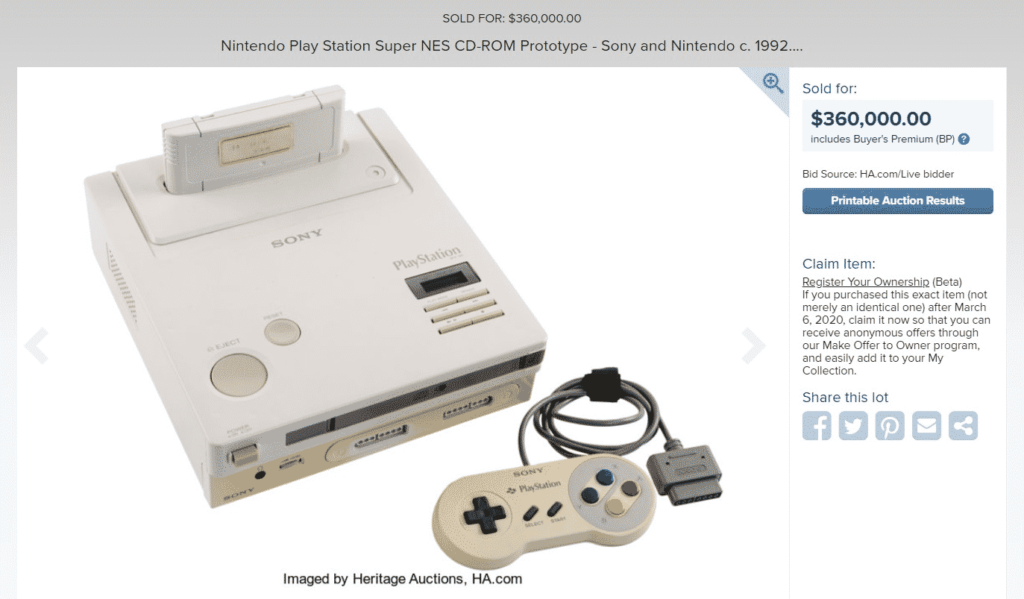 Sadly, however, this isn't actually the highest amount that the prototype could have fetched for its original owner Terry Diebold.
Previously, an individual from Norway had offered a whopping $1.2 million for the collector's item – long before it went up for auction online.
It's a mystery as to why this mystery person did not make their bid when the auction opened, however.
Nevertheless, it looks like the console has found itself a new home.
What do you think?
Comment below!
Source: NintendoSoup, NintendoLife, Ha