Looks like the person running the official Bandai Namco Entertainment US Twitter account has got into trouble.
The person responsible for the account tweeted something about Animal Crossing: New Horizons on the Bandai Namco account, instead of their personal account, by accident.
And to make things worse, it was a complaint about the game.
Thankfully the tweet has been removed in order not to cause any misunderstandings: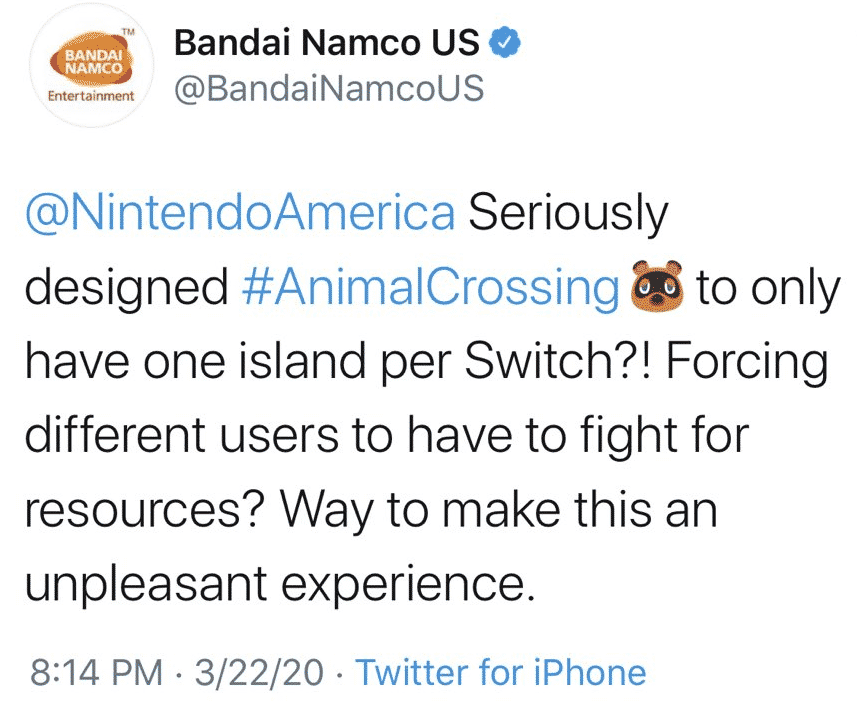 "Nintendo of America seriously designed Animal Crossing: New Horizons to only have one island per Switch?!

Forcing different users to have to fight for resources?

Way to make this an unpleasant experience."
What do you think?
Comment below!
Source: NintendoSoup