The Nintendo Switch has quickly become one of the most popular handheld consoles ever with hundreds of games for players to choose from, but for those who are looking to squeeze even more functionality from their device, Linus Tech Tips have done a deep-dive on why you should consider rooting your Switch to get the Android operating system on it.
According to reports from December 2019, Nintendo have sold over 49 million units, with consumers flocking to buy the console both for its portability, and the extensive list of exclusive titles it boasts, like Pokemon, the Super Mario franchise, or The Legend of Zelda, all games that can only be played on the system.
For some though, they want their Switch to do even more, and now Linus and Riley from the ever-popular Linus Tech Tips YouTube channel have found a way to load Android onto the system, and turn it into an all-in-one gaming platform that should be able to fulfill anything you ask of it, including playing titles from other platforms.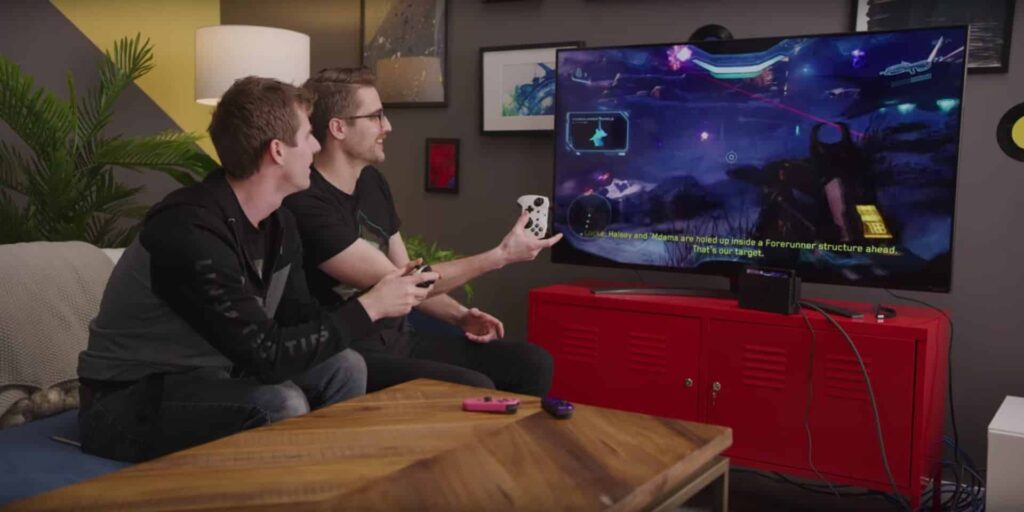 In the video, Riley is able to load Android on to Linus' Switch using a tool called 'Switchroot,' which allows him to load a modified version of the mobile operating system on to the device.
Using it, Riley is able to show off how the console can suddenly load webpages using the Chrome browser, and can even play Netflix, although he admitted that he hadn't installed the add-ons necessary to take in content from the media powerhouse just yet.
Next up were emulators, that are unavailable on the console's base software, allowing the pair to play titles that are no longer available like classics from the NES or SNES systems, or even games that were only available on other platforms like the PlayStation 1.
The highlight of the experiment was the game streaming functionality though, as Linus admitted that it was "really cool" to play Halo 5 on the Switch thanks to Xbox Games Pass, even though there was some slight delay involved due to playing online, calling the ability to play classic titles "amazing."
"We're not making any permanent changes to the system," the YouTuber explained, with Riley agreeing: "The possibility of running Android on a Switch is so interesting to me. I love how portable it is, you can run emulators on your phone but it's just not the same as having a singular gaming device for Nintendo games, streaming, and retro games."
Unfortunately, not everyone who owns a Switch will be able to load Android onto their systems, with the pair explaining that only old version of the console have the backdoor that allows Switchroot to work, but searching the serial number of your console should help you figure out if your device is compatible on the tool's website.
Of course, there are always risks involved when playing around with the operating system on your device, so anyone who decides to use Switchroot does so at their own peril.
What do you think?
Comment below!
Source: Dexerto