Today we have some interesting news to share with you about Resident Evil 5 and Resident Evil 6 on Nintendo Switch.
Last year, Capcom released the Resident Evil Triple Pack, which includes Resident Evil 4 on a Game Card and download codes for Resident Evil 5 and 6. This triple pack was released in North America and Japan, but it was never released in Australia.
It seems there might be a reason as to why that happened – Mighty Ape, a very well known and huge retailer in Australia and New Zealand, has put up listings for Resident Evil 5 and Resident Evil 6 physical releases for Nintendo Switch.
According to the listings, both games will retail for AUD99.99 each, and will release on March 27, 2020. They come with the following tentative boxart: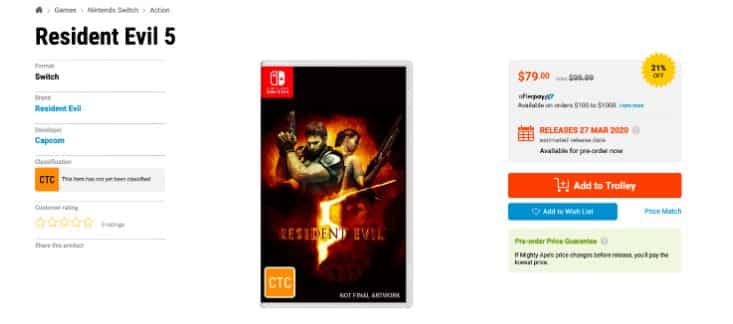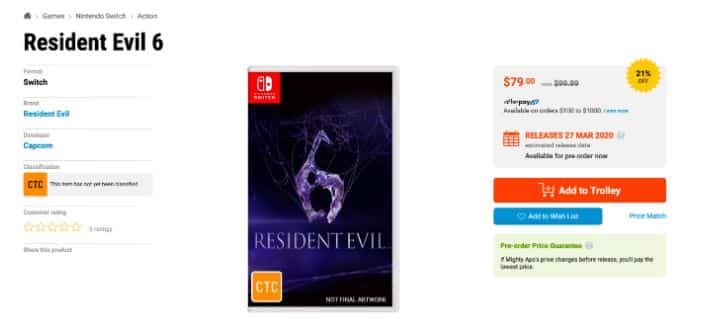 The price point of the games suggest that these physical releases will come on a Game Card rather than a download code, which is of course good news for collectors. Since the listings are coming from Mighty Ape, there's more reason to believe they are real. But for now, we'd have to wait for official confirmation from Capcom.
Source: Via