Nintendo has released the version 1.1.0 update for Pokemon Sword and Shield worldwide.
The update requires 697MB of space, so make sure you have enough space before updating: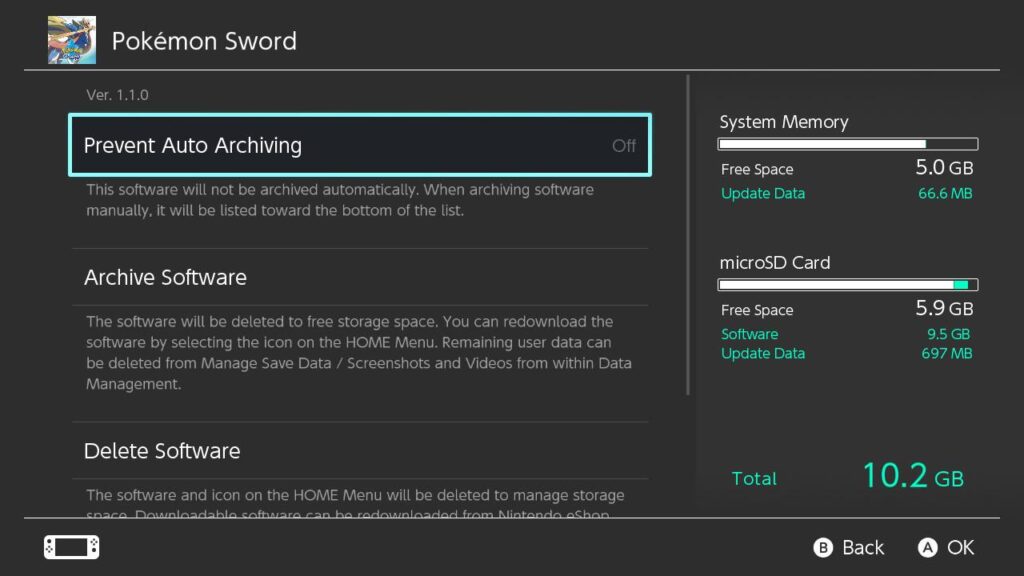 The news was first revealed by Serebii: "The download cards for Pokémon Sword & Shield have started to arrive in retail stores and have revealed some further information about the games.
It's a big jump from last year's titles, Pokemon Let's Go Pikachu and Eevee, which were 4.2 GB.
First, the games will require 10.3GB of space to download."
Assuming the information here is correct, however, the games should be around 10.3 GB in size.
For any fact fans out there, that would place it in between The Legend of Zelda: Breath of the Wild's 14.4 GB size, and Mario Kart 8 Deluxe's 7 GB size.
The Pokémon Let's Go games were under half of this amount at approximately 4.55 GB.
In addition to this, the Pokemon Sword download card also showcased Gothita and Turtonator, while the Pokemon Shield one had Drampa and Mandibuzz on it.
We can only presume this means they are confirmed entrants in the Galar region Pokedex.
You'll finally be able to see the size of the game on November 15 when Pokemon Sword and Shield is released worldwide.