Are you a huge fan of the Nintendo 64? Do you have trouble storing your massive collection of Nintendo 64 games and accessories?
The internet's got a solution for you.
Enter the 64Mate, a specially designed "add-on" for all your Nintendo 64 storage needs.
The top of the storage unit is designed to allow an N64 to be mounted snugly on top, and the storage unit itself can be used to house all manner of "upscale, capture cards, game cards, and more".
Check out pictures below: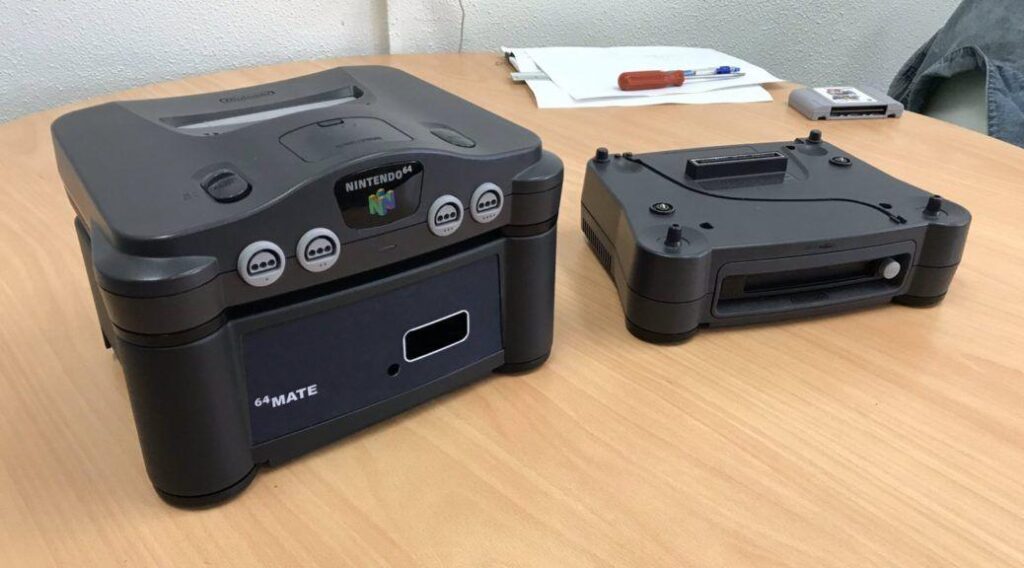 For #N64 fans: Pre-production prototype of 64Mate, a NEW add-on for #Nintendo64 to house upscalers, capture cards, game carts and more! Kickstarter launching soon, follow us and join the newsletter for updates. -SB pic.twitter.com/OUFwJywlqK

— 64Mate (@Official64Mate) December 6, 2019
If you're interested in the project, a Kickstarter is planned to go live sometime "soon" according to the official Twitter account. So be sure to check that account regularly for new updates.
What do you think? Let us know in the comments.